The Furthest Distance – Zhong Chuxi, Zhang Yunlong
The Furthest Distance is an urban romantic drama directed by Yu Zhongzhong, led by Zhong Chuxi and Zhang Yunlong, co-starring Li Xirui, Liu Yuhang, Guan Zijing, Cai Yao, and Cao Yixin, with Zhang Tao, Tian Yitong, Liu Tianzuo, Li Zifeng, and Chen Yao in special appearances.
Based on Zhang Xiaoxian's book of the same name, this drama tells the love story of a healing and mutually fulfilling relationship between Su Ying, a designer with strength and beauty, and Qin Yunsheng, an emergency medicine doctor with a warm and humorous personality.
Details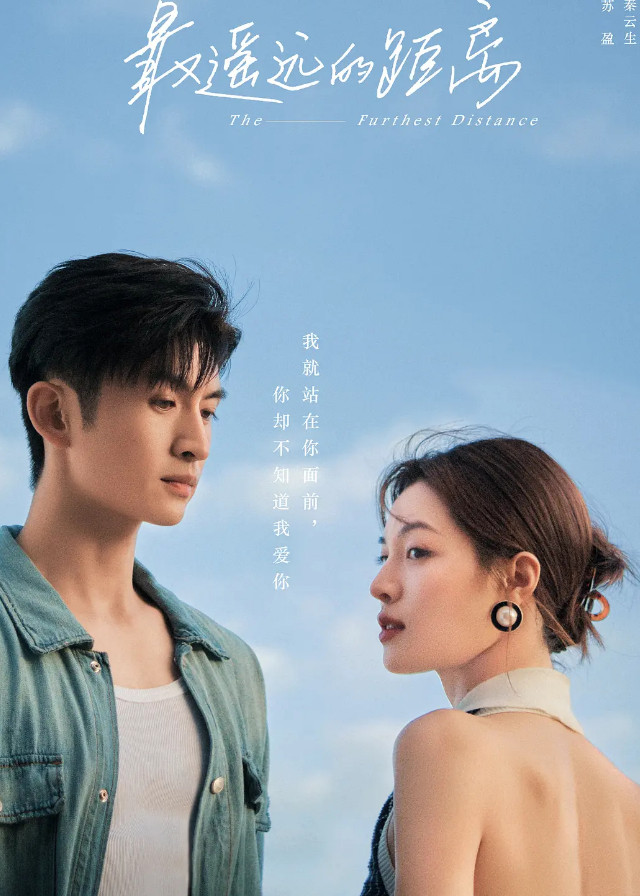 Cast
Synopsis
Su Ying, an interior designer, has suffered a betrayal in her relationship and has had difficulty in opening her heart for six years, focusing only on her career until she meets Qin Yunsheng again.
As Qin's house needs to be refurbished, they take part in the reality show "House Building" together.
As their contact increases, Su Ying gradually falls in love with Qin Yunsheng, but then realizes that Qin Yunsheng still misses his ex-girlfriend, Mi Su.
In order to cross the seemingly furthest distance between them, Su Ying takes the initiative to pursue love.
In the end, Qin Yunsheng is infected by Su Ying's brave and optimistic attitude, and gradually lets go of his past and emerges from the shadow of his ex-girlfriend's death.
With the support and encouragement of Qin Yunsheng, Su Ying takes a leap forward in her career and becomes a designer with both commercial values and humanistic sentiments.
Both of them heal each other with a more open and tolerant attitude, achieving self-growth and reaping the benefits of love.