The Fox Fairy Court – Wang Chuanjun, Janice Wu
The Fox Fairy Court is a historical fantasy comedy directed by Lan Zhiwei, Li Weiji, and Zhong Kanxie, starring Wang Chuanjun, Wu Qian, Chen Yi, and Fang Lu.
It tells the story of a rich young man obsessed with solving crimes and a kind and naive young fox demon who works together to solve strange folk cases.
Details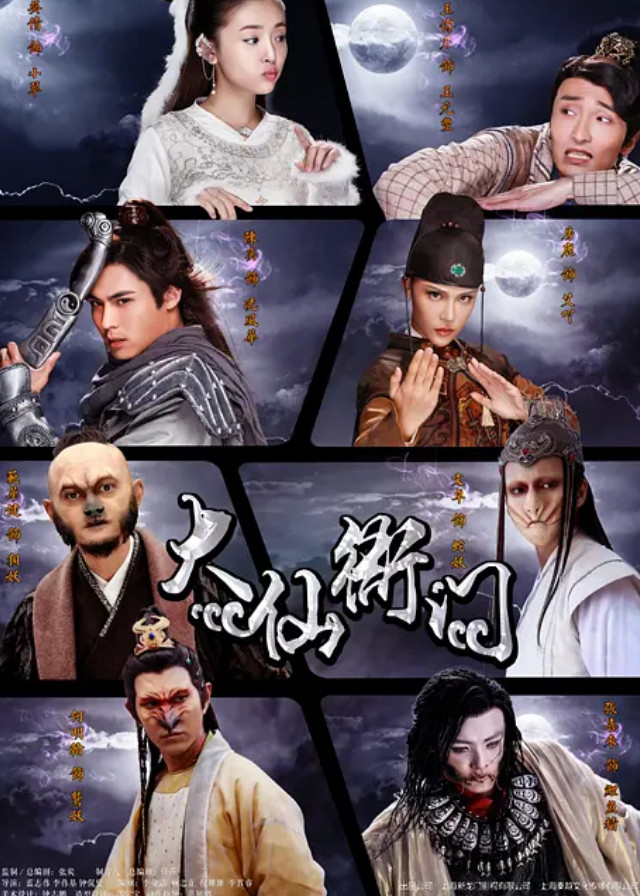 English Title: The Fox Fairy Court
Chinese Title: 大仙衙门
Genre: Historical, Fantasy, Comedy, Romance
Tag: Investigation, Detective, Supernatural Power, Fox, Bickering Mains' Relationship, Bittersweet Ending
Episodes: 40
Duration: 42 min.
Director: Lan Zhiwei, Li Weiji, Zhong Kanxie
Writer: Zhang Tan, Ren Sha, Li Yujie, Yang Zhili, Ni Shanshan
Producer: Ren Sha
Released Date: 2016-06-17
Broadcast Website: ARTOP MEDIA HIT DRAMA
Cast
Synopsis
Wang Yuanfeng comes from a family of officials and is not interested in money, fame, and fortune, and is not familiar with romance, but has a passion for solving mysteries and cases.
Wang Yuanfeng inadvertently saved Xiao Cui, a fox fairy who was sealed. To repay his kindness, Xiao Cui married him as his wife.
Wang Yuanfeng is not enlightened, and not close to women, so they were in the same room and different beds.
Xiao Cui is smart, often playing jokes with Yuanfeng.
However, Xiao Cui's pranks help the Wang family to escape from the trap of Wang Geijian's frame and fix the corrupt officials. As a result, Wang Yuanfeng was welcomed by the people and became the county magistrate.
He is honest and clean, and with the help of Xiao Cui, solved many strange cases, the people called "The Fairy Fox Court ".
Good times did not last long, Xiao Cui left because the time limit had come. Yuanfeng, who loved Xiao Cui, fell ill, Xiao Cui could not bear it and made Yuanfeng forget her and fall in love with Zhong.
One day, Yuanfeng happened to open his cherished portrait, only to remember the appearance of Xiao Cui.
Reviews
You May Also Like
Related Posts