Return the World to You – Yang Shuo, Gulnazar
Return the World to You is an urban suspense romantic drama directed by Jiang Jiajun, starring Yang Shuo, Gulnazar, Xu Zhengxi, Zhao Yingzi, and Wang Dong.
The drama tells the story of a pair of lovers who meet at a business field after experiencing death. A series of misunderstandings and intrigues make them "fight" with each other and eventually reap happiness under the power of undying true love.
Details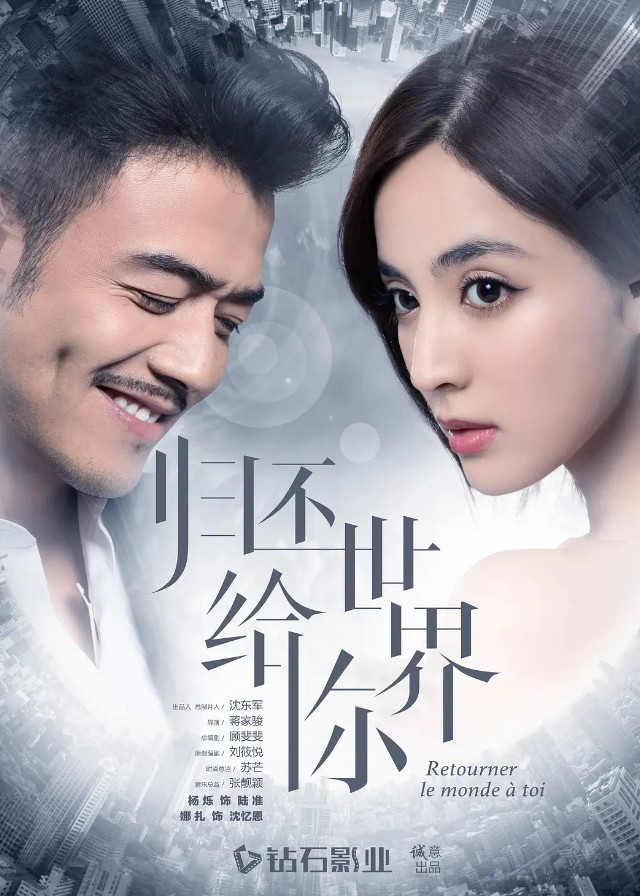 Cast
Synopsis
Shen Yi'en and her boyfriend, Ye Qilei, start a business together just after graduating from university.
However, the business is treacherous and the people are dangerous, and the rivalry for profit leads to the "accidental death" of Ye Qilei.
The loss of her lover doesn't stop Shen Yi'en. She takes up the reins of her business on her own and develops her company into a famous fashion brand while tracking down Ye Qilei's whereabouts.
Ye Qilei is rescued and has to be changed his appearance and recover from his injuries in a foreign country.
He returns from the dead and becomes the CEO of fashion, "Lu Zhun", determined to find out the truth about his accident.
Lu Zhun and Shen Yi'en fall in love again in a dangerous atmosphere where they are both enemies and friends, while Shen Yi'en has a childhood friend, Qin Ye. Her best friend, Cen Wei also falls in love with the handsome Lu Zhun.
The four young people are delicately unbalanced in their friendship and love. Faced with complicated relationship problems and career ups and downs, Shen Yi'en and Lu Zhun finally find their original intentions in the midst of difficulties and join hands to make true love endure.
Reviews
You May Also Like
Related Posts