Return of Happiness – Li Qin, Ron Ng Cheuk Hei
Return of Happiness is an urban romantic drama directed by Shen Yi, Ding Yangguo, Guan Jianzhuang, and Zhou Guodong, starring Li Qin and Ron Ng Cheuk Hei.
The drama tells the story of Yu Youwei who, after a series of setbacks, overcomes all adversities with her tenacity and achieves the sailing legend of a fishing village girl.
Details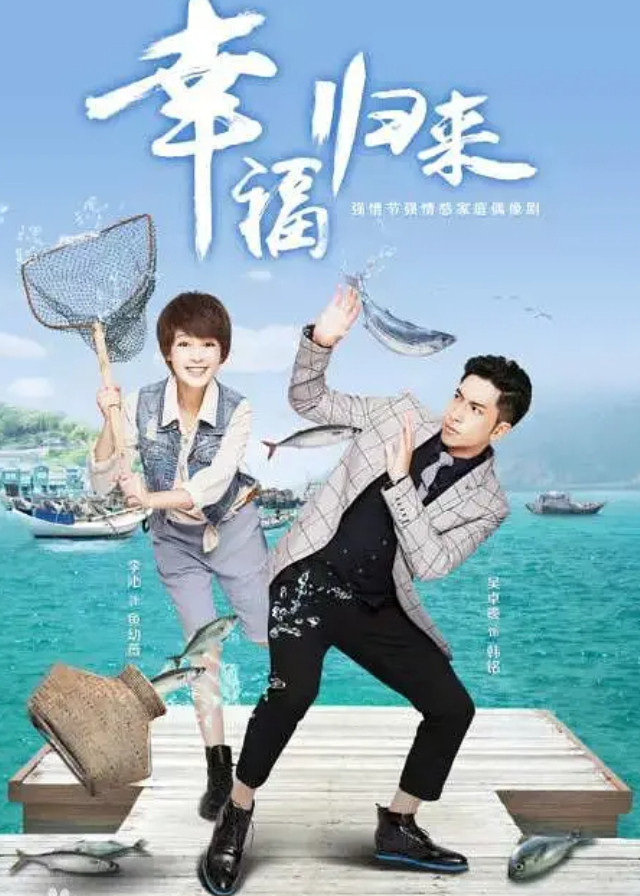 English Title: Return of Happiness
Chinese Title: 幸福归来
Genre: Urban, Romance, Business
Tag: Unrequited Love, Identity Swap, Birth Secret, Family Relationship, Money-Obsession
Episodes: 48
Duration: 45 min.
Director: Shen Yi, Ding Yangguo, Guan Jianzhuang, Zhou Guodong
Writer: Du Linang, Jiang Yang
Producer: Wang Ying
Product Company: Corton
Released Date: 2015-11-07
Broadcast Website: Croton MEGA HIT, Viki
Cast
Synopsis
In a coastal city, Yu Youwei was stranded in a remote fishing village by an accident when she was a child, but despite the hardships of life, she never lost her faith in life.
In the face of her weak adoptive father, indifferent adoptive mother and sick brother, she supports the family with her strength.
She loves sailing and the sea and wants to become a sailor. She befriends Han Ming, the head of Han's sailing team.
With Han's help, Youwei gets closer to her dream of becoming a sailor.
However, the reality hits her one by one. The challenges of her rivals, the deterioration of her brother's illness, and the mystery of her origins slow her down.
She fights against the odds, overcoming her rivals and working hard to pay for her brother's surgery.
She also solves the mystery of her family and her own origins. In the end, Youwei achieves a sailing legend as a girl from a fishing village.
Reviews
You May Also Like
Related Posts