Life is a Long Quiet River – Hai Qing, Tong Yao, Zhang Songwen
Life is a Long Quiet River is an urban drama of life and family directed by Teng Huatao, starring Hai Qing, Tong Yao, and Zhang Songwen, with Feng Shaofeng in a special appearance.

The drama is based on the novel of the same name by Teng Xiaolan It mainly shows the story of Shanghai citizens, represented by Feng Xiaoqin and Gu Qingyu, sisters-in-law, who struggle hard in their lives.
Details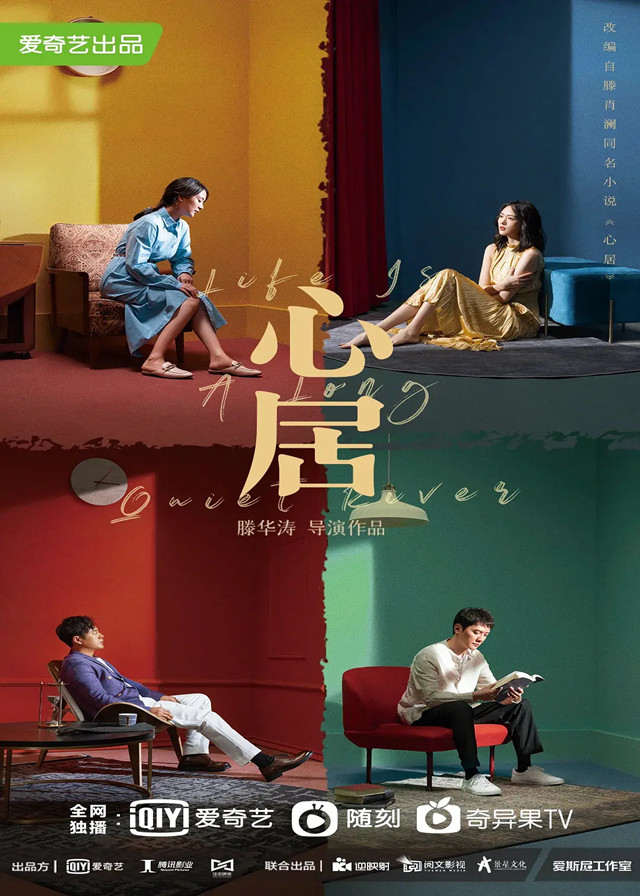 Cast
Synopsis
It's been ten years since Feng Xiaoqin was pregnant and married into the Gu family.
But the sister of her husband, Gu Qingyu, was always wary of this woman who wanted to "change her fate".
Feng Xiaoqin urged her husband Gu Lei to borrow money from her twin sister Gu Qingyu to buy a house, but Gu Qingyu cleverly defused the situation and revealed her plan to buy a luxury house.
After Gu Lei's accidental death, the conflict between Feng Xiaoqin and Gu Qingyu escalated. Feng Xiaoqin was nearly desperate, but she also began the process of exploring her own values.
Relied on her own wisdom and resilience, she set up a retirement home, "Bu Wan", and made it bigger and stronger.
Gu Qingyu went from flash marriage to flash divorce for the dream she had as a teenager, reshaping her perception of life in the midst of reality and dreams.
The two women go from confrontation to mutual understanding. They will keep the family together no matter how stormy the future is.
Reviews
You May Also Like
Related Posts