Hello, I'm At Your Service – Xu Lu, Miles Wei
Hello, I'm At Your Service is a web drama directed by Lin Yi and led by Xu Lu, Miles Wei, Liu Runnan, and Zhang Bojia, co-starring Guan Zijing, Li Jiaming, Cui Yi, Wang Yitian, Liu Hao, Yang Gen, Hu Yuxuan, Jiang Yichen, Yang Shuyi, and Fan Meng.
Adapted from the novel of the same name, the drama tells the story of Dong Dong En, a top customer service agent in the workplace, who captures the heart of the head of the A-party, Lou Yuan, with her charisma in a battle of wits and courage.
Details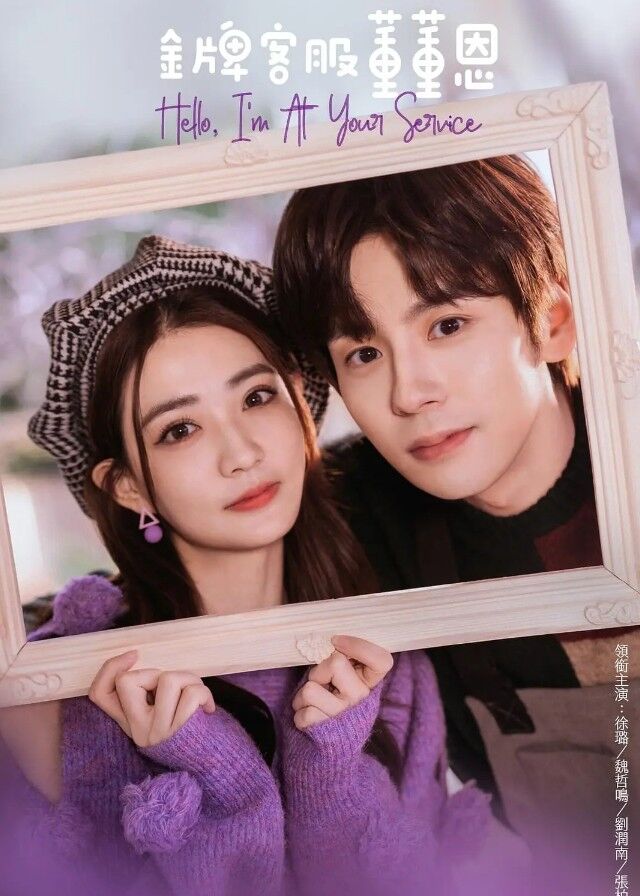 Cast
Synopsis
In the workplace, top-notch customer service representative Dong Dong'en and the client's responsible person Lou Yuan had a misunderstanding before, turning their previously calm professional careers into chaos.
After being stationed at the client's site, Dong Dong'en not only excellently demonstrated her professionally refined skills but also, in a battle of wits with the client, captured Lou Yuan's heart with her own charm.
Reviews
Lyssia

"Hello, I'm At Your Service" adopts an overall light comedy style

"Hello, I'm At Your Service" adopts an overall light comedy style, with absurdity that is not overly exaggerated, maintaining a fresh emotional aspect of the drama. The sweet and affectionate interactions between Wei Zheming and Xu Lu are also highlights of the series.

Wei Zheming, playing the role of Lou Yuan, portrays the cold and profound characteristics of a domineering executive, but also adds a touch of silliness and humor to the character in scenes where he pretends to be naive. Xu Lu, on the other hand, vividly brings the character Dong Dong'en to life through her exaggerated and foolish interpretation. The strong chemistry between the two actors has ignited the viewers' passion for watching the drama.
You May Also Like
Related Posts