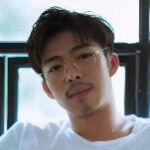 Zhang Yu dramas, movies, and TV shows list contains the best TV series, films of Zhang Yu and the ongoing and upcoming shows. The list will be updated continuously, bookmark this list to get the latest tv shows of Zhang Yu.
Zhang Yu Movies List
TBA

#1

Drama, Life

Jackson Yee, Jessie Li, Li Xian

It tells the story of Brother Da Guang's memories - the love that he did not have the courage to confess and the vitality of his friends' struggle with fate, thus inspiring us to cherish the present moment, embrace the faith in the beauty of life, never forget the way we came, no matter how far we go, be true to ourselves and face life with courage.

2023-09-15

#2

Suspense, Thriller, Crime

Zhou Dongyu, Zhang Yu, Zhang Youhao

Urban white-collar worker Zhou Ran was deceived of 550,000 RMB in an online romance. Following the clues left by the scammer, Zhou Ran arrived in a coastal town and unexpectedly met the young townsmen Lin Zhiguang and Xu Zhao. Zhou Ran gradually discovered that these two have clues to her own deception, and a plan for revenge unfolded from there...

2022-02-01

#3

Life, Family, Drama

Jackson Yee

Jing Hao, a 20-year-old young man, comes to live in Shenzhen with his young sister. Although their lives are warm, they struggle financially. In order to afford the expensive surgery for his sister, Jinghao unexpectedly gets an opportunity, believing that a better life is about to come.  However, he is unexpectedly struck by a devastating blow. Under the dual pressures of time and money, Jing Hao, with no way out, decides to make a desperate gamble. Will the sparks of hope ignite in his ordinary life?

2020-10-01

#4

Comedy, Drama

Ge You, Liu Mintao, Huang Bo

The Good People of Beijing Zhang Beijing's uncle is a "northern drifter" and has been working in Beijing for a long time. He usually does not have much contact with Zhang Beijing. The sudden visit brought Zhang Beijing the bad news that he had a thyroid tumor and could not afford to treat it, so he came to Zhang Beijing to borrow money. When Zhang Beijing has managed to save up some money to buy a car, his uncle's sudden visit puts him to the test of his family relationship. A UFO falls from the sky On a mid-autumn night, a mysterious UFO was spotted in the village of Afu in Qiannan, Guizhou, only 15 kilometers from the "Five-hundred-meter Aperture Spherical radio Telescope(FAST)", which instantly rocked the whole village, and the breaking news even alerted reporters from Beijing. Reporters Lao Tang and Xiao Qin from the program "Zai Jin Ke Xue" went deep into the village to investigate. Dong Kexue, a scientist, also joined the UFO investigation team back to his hometown. The village chief, Wang Shouzheng, and the businessman, Wang Chuqi, welcome the trio warmly, but in the course of the investigation, they seem to have their own intentions. The Last lesson The village of Wangxi was thrown into a frenzy when an international call comes in. All the villagers worked together to recreate a lesson from 1992 with reference to old photos, even simulating the pouring rain of that year. All the villagers of Wangxi Village took action, and the villagers went to great lengths to help Lao Fan solve the problem of recovering his memories. The road back to the homeland In Shaanxi's Mao Wusu Desert, a desert that was once devoid of grass, is now lush and green. The "sandy apples" dealer Qiao Shulin helped look for buyers for his hometown but was disliked by the e-commerce Yan Feiyan. They were forced to go back to their hometown together to attend their alma mater for a school celebration, with constant twists and turns and friction along the way. Magical Pen Ma Liang Born in a mountain village in the northeast, Ma Liang lamented that "many villages are old and the young people are gone" and hoped he could do something for his hometown. So he gave up going to a major art school and returned to his hometown, where he did a lot of good work. In order to keep Qiu Xia from discovering what had happened, so he worked with all the villagers to prevent it from being discovered by Qiu Xia.

2018-07-05

#5

Drama, Comedy

Xu Zheng, Zhou Yiwei, Wang Chuanjun

Cheng Yong, the owner of the Indian God Oil store in India, leads a miserable life. His business is failing, his father is critically ill, and he can't afford the surgery fees. His ex-wife is pregnant with a wealthy man's child and wants to take away custody of their son. One day, a leukemia patient comes to his store, begging him to bring back a batch of counterfeit miracle drugs from India, so that patients who can't afford the exorbitantly priced genuine medicine can have a chance at survival. Reluctant but desperate, Cheng Yong unexpectedly turns his life around overnight. The affordable miracle drugs save countless lives, earning him the title of "Medicine God" among the patients. However, with the benefits comes a multifaceted tug-of-war that puts his life and the lives of impoverished patients at risk.

2018-02-16

#6

Drama, Life

Peng Yuchang, Wang Yuwen

It all starts on a gloomy morning in a small place in Hebei, China. Wei Bu, a high school student, is scolded by his family; Grandpa Wang Jin is pressured by his children to move to a nursing home; Hooligan Yu Cheng sleeps with his friend's woman; and Huang Ling argues with her mother over toilet cleanliness at home. None of these four individuals are happy. Wei Bu accidentally pushes Yu Cheng's younger brother down the stairs. He also discovers that the girl he likes, Huang Ling, is involved with the school principal. When he tries to buy a ticket to escape to Manzhouli to see an elephant, he is cheated by a scalper. After a dispute with the scalper, he falls into the hands of Yu Cheng, the leader of a group of thugs. One of Yu Cheng's friends catches him having an affair with his own wife and commits suicide by jumping off a building. Yu Cheng decides to go to Manzhouli to escape the trouble. When he learns that Wei Bu also wants to go there to see the elephant, he plans to release him, but unexpected events occur. The principal's wife comes looking for trouble, and Huang Ling takes a weapon and beats the couple before running away. She then decides to follow her friend Wei Bu to Manzhouli. Grandpa Wang Jin becomes involved in the conflict between Wei Bu and Yu Cheng by chance, and, disappointed in his own children, takes his granddaughter to Manzhouli, where he had served in the army. Each of these characters dreams of escaping their current lives and going to Manzhouli, where they can see an elephant seated on the ground.
Related Posts