Be My Princess – Xu Zhengxi, Zhou Jieqiong
Be My Princess is an urban romantic drama led by Xu Zhengxi and Zhou Jieqiong, co-starring Hu Yunhao, Xu Kaixin, and Li Ruoning, with Wu Jiayi in a special role.

The drama is adapted from the novel of the same name by the well-known author Xiao Jiaren. The drama tells the sweet love story of a cool Best Actor, Mu Tingzhou, and a newcomer in the entertainment industry, Ming Wei, who meet and fall in love with each other.
Details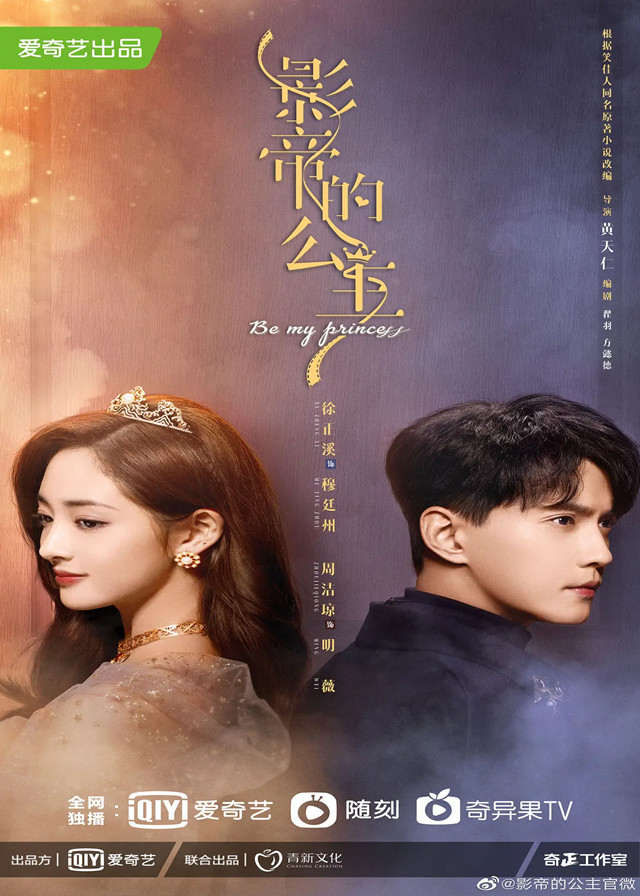 Cast
Synopsis
The movie star Mu Tingzhou is a cool guy who is always single.
But by mistake, he lost his memory after an accident and believed that he was a "Grand Preceptor" from ancient times and Ming Wei was his "Princess". So he has been respectful and in charge of Ming Wei ever since.
The intersection of the hero and heroine's minds is constantly interspersed in ancient and modern times, and their daily life is also extraordinarily "confusing":
Mu Tingzhou will call the Ming Wei every day to greet her: "I, Mu Yun, pay my respects to the princess", and will also wear a straight suit and kneel in front of everyone to pay respects to Ming Wei.