Yes! Mr. Fashion – Chen Xuedong, Ouyang Nana
Yes! Mr. Fashion is a fashion romantic drama directed by Guo Jingming, starring Chen Xuedong, Ouyang Nana, Yvonne Yung Hung, Wu Junmei, Ren Yankai, Wang Tonghui, Wang Duo, Riva Chang, Peng Xinchen, and Yuan Ziyi.

This drama is about the heir of a fashion group, Shang Boran, who secretly infiltrates his own magazine company "Fengshang Group" in order to find out the truth about his mother's death, and encounters a double challenge of love and career.
Details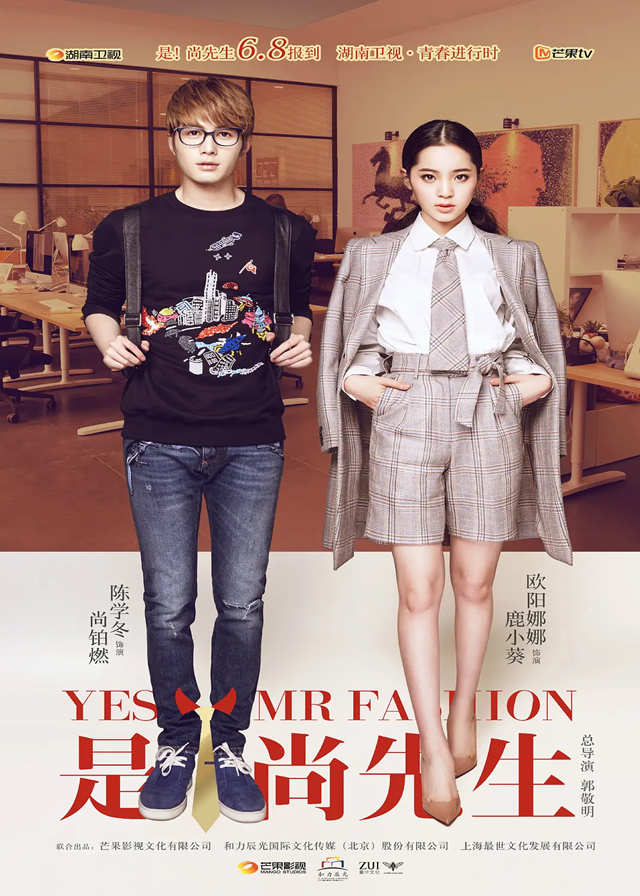 English Title: Yes! Mr. Fashion
Chinese Title: 是!尚先生
Genre: Romance, Urban
Episodes: 28
Duration: 40 min.
Director: Guo Jingming, Luo Huide, Wu Bin, Zheng Yi
Writer: Li Qian, Mao Mouren, Feng Tian, Liu Xuan
Producer: He Jin
Produce Company: MANGO STUDIO, HE LI CHEN GUANG GROUP
Broadcasting Website: CN Drama(Youtube)
Released Date: June 8, 2016
Cast

Chen Xuedong as Shang Boran

Ouyang Nana
as Lu Xiaokui

Yvonne Yung Hung as Shang Yunxi

Wu Junmei as Leng Shan

Ren Yankai as Gao Min

Wang Tonghui as Han Feng

Riva Chang as Xue Zhenni

Wang Duo as Wang Xingren

Yuan Ziyi as Victoria
Synopsis
After hearing the news of his father's death, the heir of Fengshang Group, Shang Boran, has doubts about the distribution of the company's assets.
In order to stop Leng Shan from monopolizing the group and to find the truth about his mother's death, he secretly infiltrates a fashion magazine.
After a chance encounter with a naive and optimistic newcomer, Lu Xiaokui, they become a workplace rival and roommate by accident.
They gradually develop a mutual affection for each other while "killing" each other, and eventually work together to find the truth, complete the "revenge" plan and gain love.