The Wolf Princess – Gu Jiacheng, Connie Kang
"The Wolf Princess " is a costume romance drama co-produced by MANGO TV and HCMC, directed by Gao Linbao, starring Gu Jiacheng, Connie Kang, Gao Jicai, Yu Kaining, and Sheng Huizi.

The drama is adapted from the comic of the same title and tells the story of a romantic encounter between the two-soul princess Linglong, who has a "wolf personality" sealed in her body, and Yan Qing, the "son of the wolf king".
Details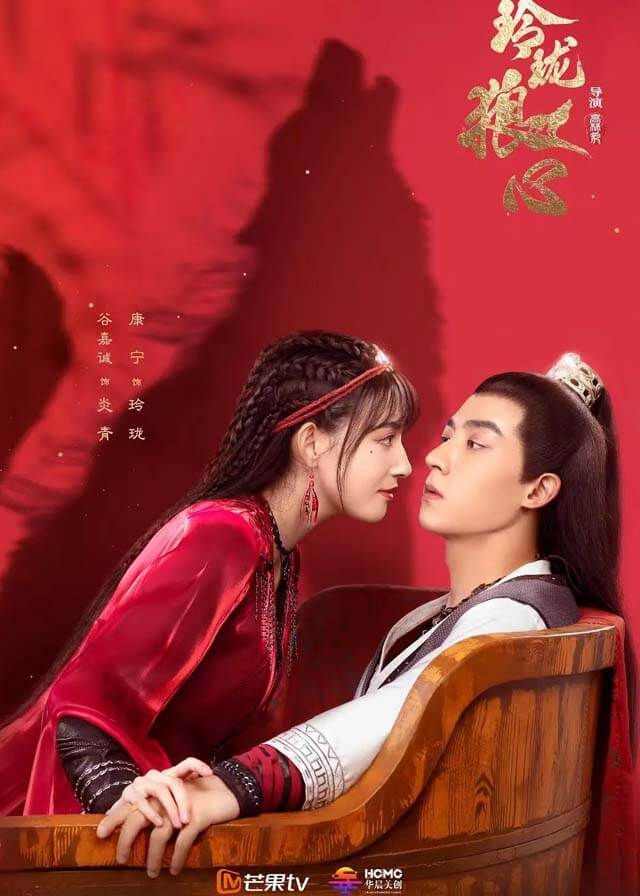 English Title: The Wolf Princess
Chinese Title: 玲珑狼心
Genre: Ancient, Costume, Romance
Episodes: 24
Duration: 45 min.
Director: Gao Linbao
Product Company: MGTV, HCMC
Broadcasting website: MGTV
Release date: February 15, 2021
Cast

Gu Jiacheng
as Yan Qing

Connie Kang
as Ling Long, Lang Yin

Gao Jicai as Yan Yu

Yu Kaining as Mi Sha

Sheng Huizi as You Rou
Synopsis
The story is about a young girl, Linglong, who was accidentally bitten by a wolf when she gone to her father's old friend for shelter, and met by chance with Yan Qing.
Yan Qing mistakenly thinks that Ling Long is a thief, and Ling Long also resents Yan Qing's conceited behavior. But unexpectedly, Yan Qing is the son of Ling Long's father's friend, and Ling Long logically lives in Yan's House.
That night, however, a theft occurs, and Yan Yu suspects that Linglong is the thief. In order to prove her innocence, Linglong launches an investigation and discovers that her senses have become very sharp after being bitten by a wolf.
The abnormal Linglong attracts the attention of Yan Qing, who can't help but get closer to Linglong. They drop their barriers in cooperation, solve the case and slowly develop a love affair.
When they work together to investigate in depth, the experience of being bitten by a wolf stimulates another personality inside Linglong, who turns into a raging and courageous, decisive wolf princess…