Sunflower Love – Li Qin, Han Dong
Sunflower Love is an urban romantic drama directed by Lin Tianyi, starring Li Qin and Han Dong.
The drama follows the emotional twists and turns between Ye Mingzhu and Li Chao, telling the love story of two youths who meet and fall in love, overcoming various hardships and troubles to finally come together.
Details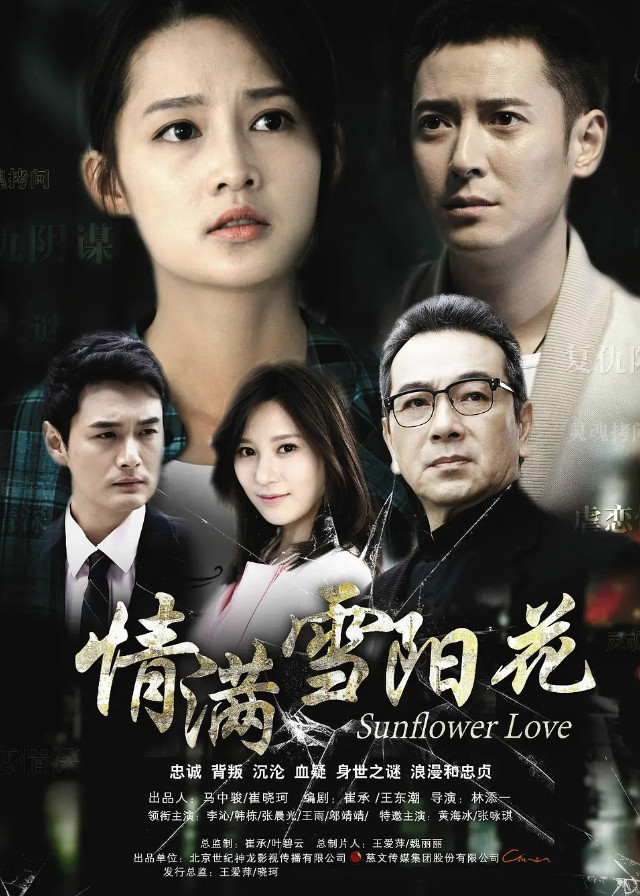 Cast
Synopsis
In the late 1980s, Liu Haoming, an architect in Binhai City, is dead in a tragic accident and his one-year-old daughter Tingting is missing.
His friend Xia Pengfei, manager of the Pengda Group, and Liu's wife Lin Huilan start a new family.
Tingting was stranded in a remote mountainous area and was adopted by Ye Dashan, who named her Mingzhu.
Twenty-two years later, Mingzhu succeeds in her own education.
She applies for a job at the Pengda Group and meets up again with her childhood friend Li Chao, who has returned to China from abroad.
Li Chao repeatedly expresses his love for Mingzhu but is rejected.
Jiang Zhibin, Xia Pengfei's driver, forces his son Jiang Lei to marry Xia's daughter Xia Mengjie in order to achieve success.
The construction inspector Liu Haoyu uncovers the inside story of Pengda Group's misappropriation of funds and Xia Pengfei faces bankruptcy.
The mystery of Mingzhu's origins is gradually unraveled and she and Li Chao work together toward their common dream of becoming the elite in the construction industry.
Li Chao's persistence eventually touches Mingzhu, and they join hands and move on to a new future.
Reviews
You May Also Like
Related Posts