Song Yaxuan (宋亚轩) Profile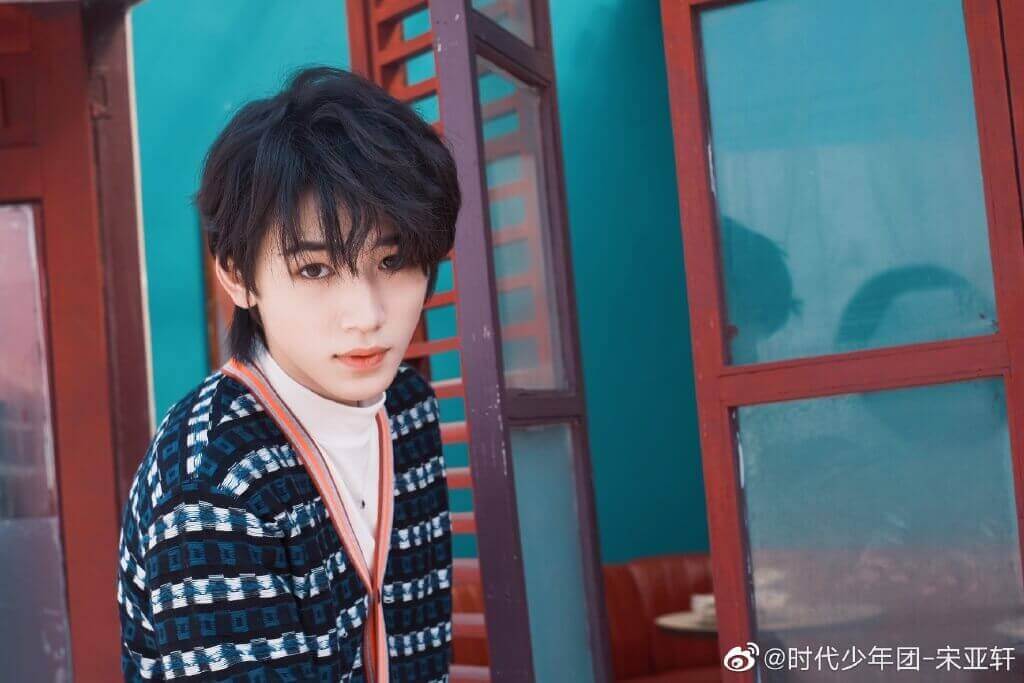 Song Yaxuan (宋亚轩), born on March 4, 2004 in Binzhou City, Shandong Province, is a Chinese singer, actor, and member of TNT. He is under Time Fengjun Entertainment.
Basic Info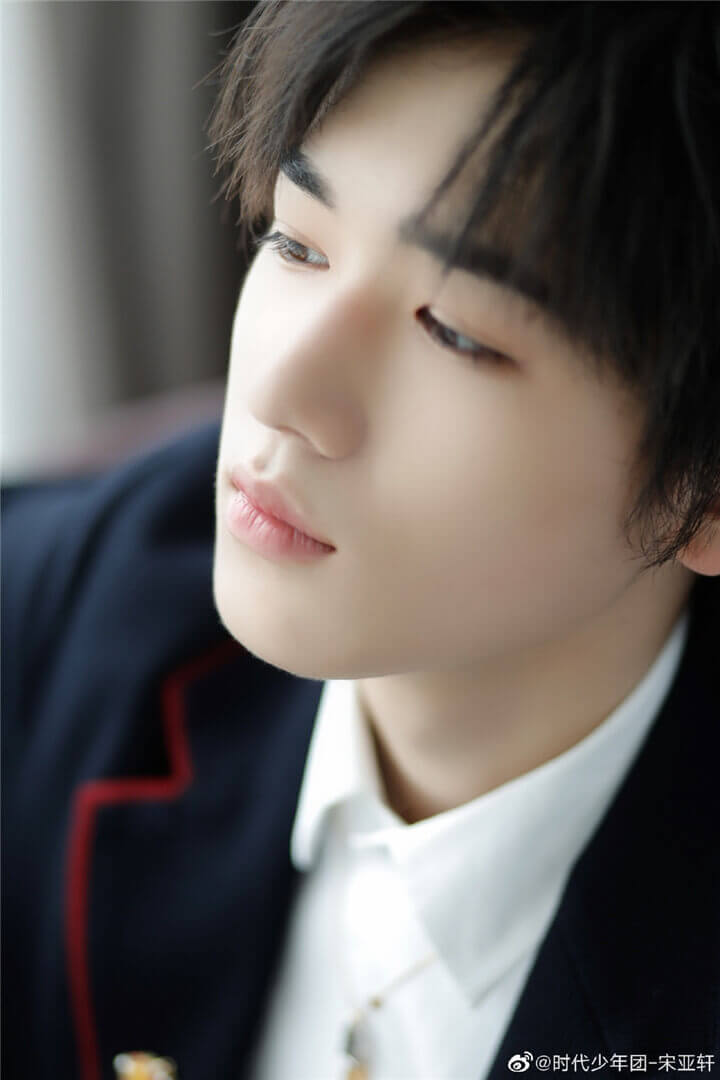 Stage Name: Song Yaxuan
Chinese Name: Song Ya Xuan(宋亚轩)
Nickname: Small Beauty, Song Dashuai, Teacher Song, Man Tou
Place of Birth: Binzhou, Shandong
Nationality: China
Birthday: March 04, 2004
Zodiac Sign: Pisces
Height: 182cm (5'11")
Weight: 65kg (143 lbs)
Blood Type: –
Fandom Name: Binzhou, Shandong
Fandom Color: #E1F5FA#63C5DE
Fanchant: yán chàng shuāng jué dìng qián kūn, carry quán chǎng sòng yà xuān颜唱双绝定乾坤,carry全场宋亚轩
Instagram: –
Weibo: 时代少年团-宋亚轩
Facts
He was a member of TYT (Typhoon Teens).
He lived in Guangzhou for 7 years and studied at The Music School Attached to Xinghai Conservatory Of Music.
He has a little brother.
He is good at RAP.
He loves music very much, and he enjoys the feeling on the stage.
He can sing acapella all by himself.
He likes rose perfume.
He doesn't like celery.
When he was a kid, he worshipped the detective and dreamed to become a doctor.
He won the singing contest "Star·China" at age eleven, got a 100,000RMB prize, and donated it all.
If he makes someone angry, he'll comfort them and apologize.
He's night blindness and afraid of the dark. He will turn on the light when he sleeps.
The historical figure which he's most interested in is Zhuge Liang.
He likes steamed bread and Beijing Sauce with shredded meat.
He can play basketball, football, ping pong, and badminton.
His favorite football team is Real Madrid.
When he's angry, he wants to hide alone.
His favorite idol is Tan Weiwei(Chinese Singer).
His favorite song is "Manual of youth" from TFBOYS.
He likes to travel by flight.
TV Show
Singles
You Are Beautiful(姐姐真漂亮)(TNT)(2020)
Popcorn(爆米花)(TNT)(2020)
Dream travel(梦游记)(TNT)(2020)
Endless adventures(无尽的冒险)(TNT)(2019)
The School Bulletin(全校通报)(TNT)(2019)
Passionate Desire(热血的愿望)(TYT)(2019)
GO! GO!(姐姐恋爱吧)(TYT)(2019)
The Knight's Manifesto(骑士宣言)(TYT)(2019)
To My Youth(致青春)(TYT)(2018)
Dream Plus(梦相加)(TYT)(2018)
Like Me(像我一样)(TYT)(2018)
Wolf Boy(狼少年)(TYT)(2018)
Wake up(TF Family)(2018)
Superman's Birth Diary(超人诞生日记)(TF Family)(2017)
Related Posts