Pretty Man – Dylan Xiong, Sierra Li Xirui
Pretty Man is a youthful and romantic drama directed by Cheng Zhichao and Tian Shaobo, starring Dylan Xiong Ziqi and Sierra Li Xirui.

The drama is based on Ye Fei Ye's romantic novel "Guo Min Lao Gong Dai Hui Jia", which tells the story of Lu Jinnian and Qiao Anhao's eleven-year love affair.
Details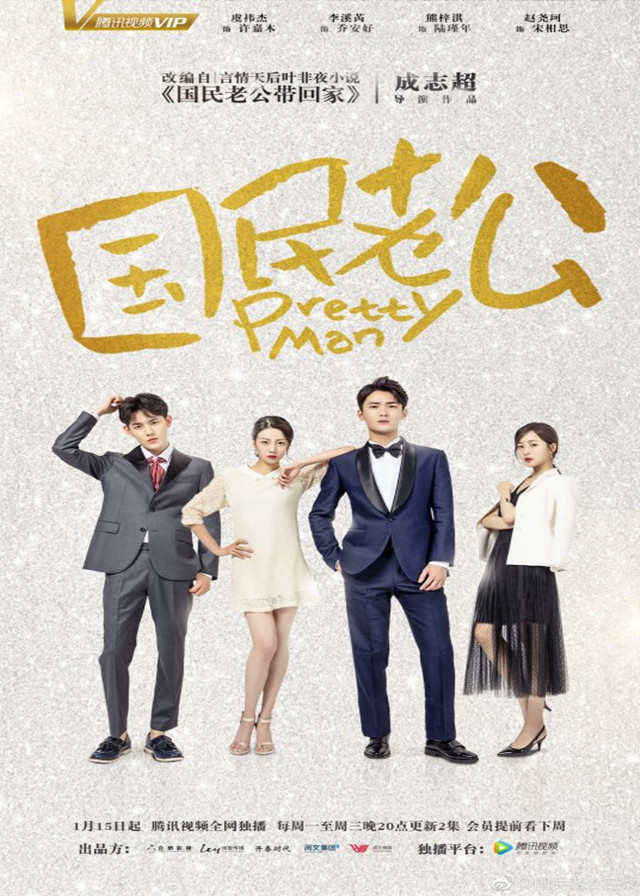 Cast
Synopsis
Lu Jinnian and Qiao Anhao met in a rainstorm when they were in middle school.
After that, they had a secret affection for each other on campus but missed each other due to various misunderstandings.
By chance, they became a real couple.
When the misunderstanding was about to be solved, the showbiz's "slings and arrows", as well as the malicious obstruction of others made their love again in jeopardy!