My Fated Boy – Sierra Li, He Yu
My Fated Boy is an urban emotional drama directed by Sun Chengzhi, starring Sierra and He Yu, and co-starring Zhou Xiaochuan, Zhao Yuanyuan, Lv Xiaolin, Tian Xiwei, and Shang Bai.
Details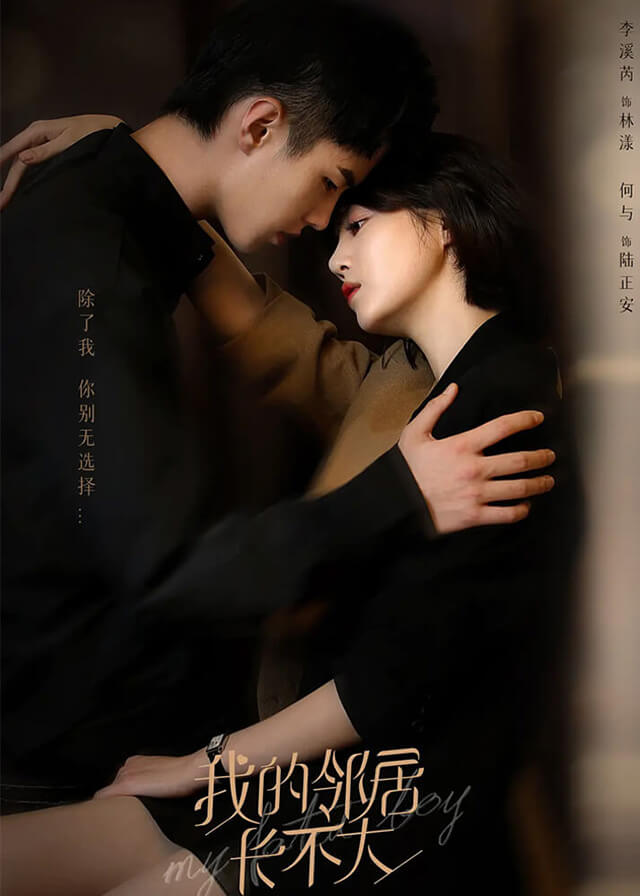 English Title: My Fated Boy
Chinese Title: 我的邻居长不大
Genre: Urban, Emotional
Episodes: 24
Duration: 35 min.
Director: Sun Chengzhi
Writer: Hu Meng
Producer: Hu Meng
Product Company: Youku
Broadcasting Website: Youku
Released Date: July 12, 2021
Cast

Sierra Li
as Lin Yang

He Yu
as Lu Zheng'an

Zhou Xiaochuan as Ma Le

Zhao Yuanyuan as Cao Ning

Lv Xiaolin as Yao Dan

Tian Xiwei
as Li Tian

Shang Bai as Xie Nanke
Synopsis
Lin Yang, a 31-year-old young woman, with nothing but a rented two-room apartment. When she is living a life with no expectations and no passion, the 24-year-old Lu Zheng'an who she grew up with, suddenly returns from his studies and enters her life.
Through various means, he succeeded in moving into Lin Yang's house and even entered Lin Yang's work and became her customer. The 24-hour non-stop touch completely changes Lin Yang's life, and she is constantly reminded that Lu Zhengan is just a little brother she grew up with.
But Lu Zheng'an is too good at flirting, he activates her little girl's heart, unknowingly she has a strong dependence and even loves Lu.
From little brother to boyfriend, from growing up together to growing old together, he grew up for her, learning responsibility and commitment, and she became a little girl because of him, learning to show weakness and coquetry.