So Funny Youth – He Yu, Chen Yixin
So Funny Youth is a youth comedy produced by Chenfan Entertainment and Qijia Pictures, directed by Zhang Hualun and starring He Yu, Chen Yixin, Li Jiahao, Niu Zemeng, Tan Xiaofan, Tan Jiatai, and Dong Shihao.
The drama tells the story of five boys and girls who live in the old street "Jun Ma Lu", study in the same high school, and grow up together with their stumbles.
Details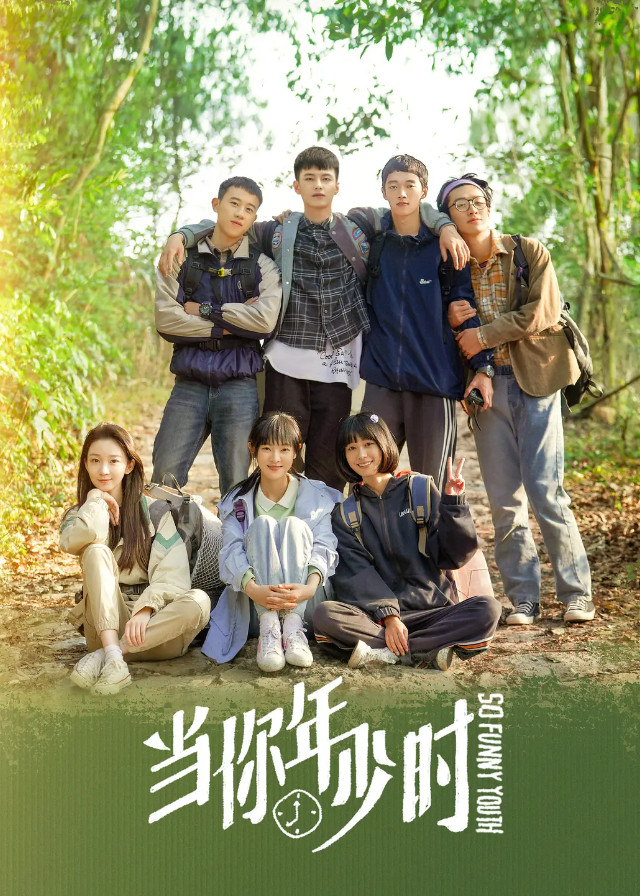 English Title: So Funny Youth
Chinese Title: 当你年少时
Genre: Youth, School, Comedy, Friendship
Tag: Multiple Couples, Student, Coming of Age, High School, Healing, Found Family
Episodes: 24
Duration: 30 min.
Director: Zhang Hualun
Producer: Yu Rumao
Product Company: Chenfan Entertainment, Qijia Pictures
Released Date: 2022-09-13
Broadcast Website: Youku, youku.tv
Cast
Synopsis
Zhang Xiaoran, a stubborn girl who lives on Junma Road, has four best friends: Zhu Chenghai, who lives across the street from her, and Zhu Chenghai, who is talented at learning, kind and affectionate sunny girl Xiang Nan, handsome talk less boy, Zhou Rui, and happy talker Lin Tao.
This is the story of five boys and girls, who attend the same high school and grow up together with stumbles.
Reviews
You May Also Like
Related Posts