Litter To Glitter – Ian Wang, Serena Cheng, Dylan Xiong
Litter To Glitter is an urban youth romantic comedy, directed by Chen Chang and starring Ian Wang, Serena Cheng, Dylan Xiong, Nicky Li, Zhang Yichi, and Long Zhengxuan.
Details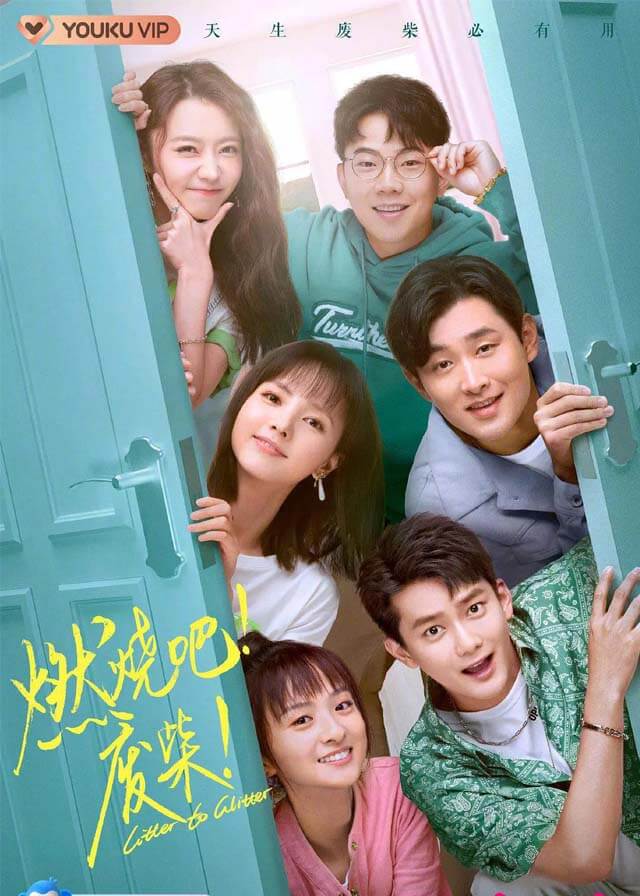 English Title: Litter To Glitter
Chinese Title: 燃烧吧!废柴
Genre: Youth, Romance, Friendship, Comedy
Episodes: 30
Duration: 51 min.
Director: Chen Chang
Writer: Qiong Xiaofeng, Jiang Suolan, Kang Yuanzhao, Guan Jiaxin
Producer: Liang Fang, He Xiaoxi
Product Company: Youku, INLEE MEDIA, Fun Factory
Released Date: 2021-07-16
Boradcast Website: Youku
Cast
Synopsis
The drama tells the story of Fang Tianyi, Hu Yanzu, and Yuan Zhijie, three college roommates with film dreams, who open an inn next to a film base to raise their film funds while working for a film crew to hone their acting skills, but both the hotel operation and their film dreams are beset with difficulties.
Meanwhile, Fang Tianzhi, Ye Xiaoxi, and Lin Anqi, who are living in the inn, are also fighting for their respective dreams. Tian Yi and Xiao Xi, a single mother with a baby, develop a love affair during they are living in the inn. And the friendship between Tianzhi and Yanzu becomes love.
They grow through the setbacks, support each other and finally win some turn around. They decided to continue to follow their dreams and never give up.