Party A Who Lives Beside Me – Xie Binbin, Wang Zixuan
Party A Who Lives Beside Me is an urban romantic comedy, direct by Hao Liyu, starring Xie Binbin and Wang Zixuan, co-starring Zhai Guanhua, Zhu Ran, Ke Ying, and
Elvis Ma Li, with Liu Zhehui and Chen Mengxi as special roles.
Details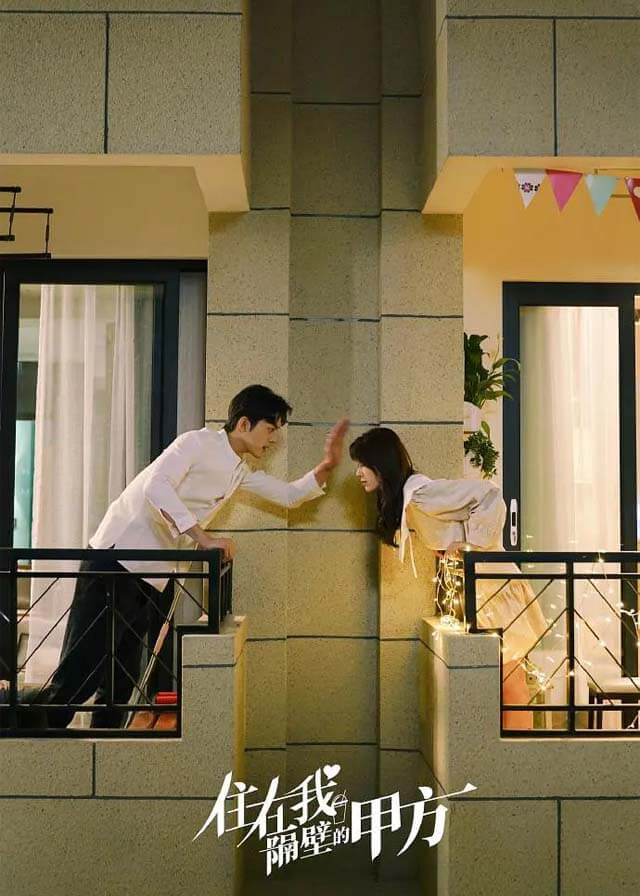 English Title: Party A Who Lives Beside Me
Chinese Title: 住在我隔壁的甲方
Genre: Comedy, Romance, Urban
Director: Hao Liyu
General producer: Tang Fan
Producer: Wei Fanrong, Gu Hao, Wu Yalan, Dong Huawei
Product Company: Mango TV
Broadcasting Website: MGTV
Release Date: November 27, 2021
Cast

Xie Binbin
as Li Zenan

Wang Zixuan
as Ye Xuan

Zhai Guanhua as Hu Yani

Zhu Ran as He Yicheng

Ke Ying as Yan Lina

Elvis Ma Li as Mao Tianyu
Synopsis
The intern designer Ye Xuan with a dream joined a small advertising agency 88 Aide.
She did not expect that she couldn't only become a regular worker after half a year, but also only process small orders.
The job was not as good as it should be, and she just moved to meet her oddball neighbor, Li Zenan. Their first meeting was unhappy.
At this time, Ye Xuan's boss took over the design of a new poster for the milk tea of the Aoke Group.
Ye Xuan thought the opportunity to showcase her strength had finally arrived, but she was actually given a hard time by her Party A.
Because of their tacit understanding of each other's workplace problems, Xuan Ye and her neighbor Li Zenan have a love feeling while releasing workplace pressure.
But Ye Xuan never thought that Li Zenan is the person who contact her of Aoke Group, and the B party he said who has the low ability is herself.
After experiencing the switch relationship of the workplace, neighbor, the sweet couple life between them also unfolded, but the new workplace challenges also came too.
By coincidence, they have the same client and become a side-by-side relationship.