Ni Chang – Nicky Li, Bi Wenjun
Ni Chang is a historical romantic comedy directed by Ding Yingzhou, starring Li Jiaqi, Bi Wenjun, Sun Jialu, Song Wenzuo, Zeng Qi, He Zeyuan, Li Yuxuan, Kai Xuan, Xiao Xiangfei, Gao Kaiyuan, and Zhang Mobai, with Li Yixiao and Xing En in special appearances.
The drama tells the inspiring story of Xie Xiaoni, a daughter of a weaving and dyeing family who suffers a family change and is determined to stand on her own feet and learn the art of weaving under the name "Ni Shang", and finally uses her talent and wisdom to get success in the weaving industry.
Details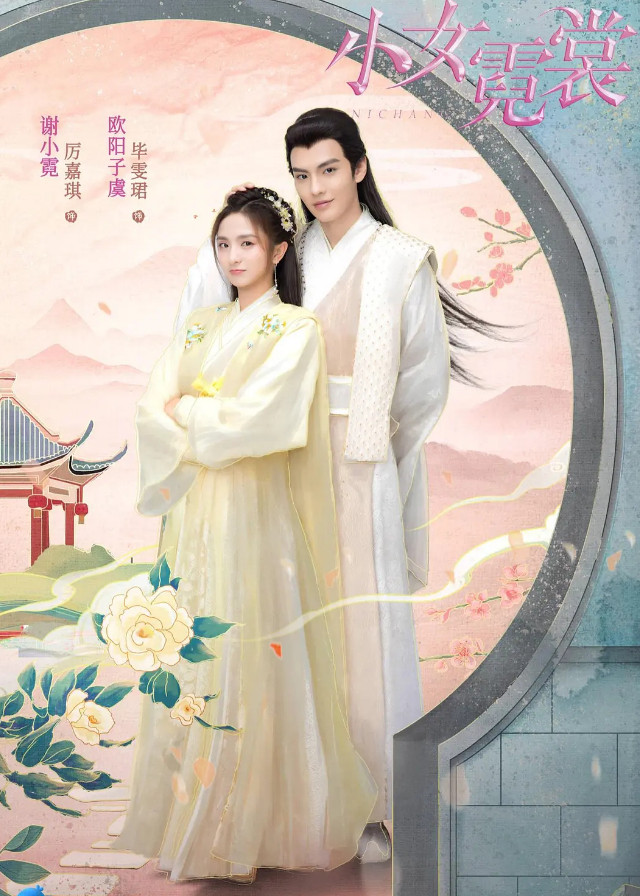 English Title: Ni Chang
Chinese Title: 小女霓裳
Genre: Historical, Romance, Comedy, Business
Episodes: 40
Duration: 45 min.
Director: Ding Yingzhou
Writer: Wang Yu, Liao Xiaoyu
Producer: Mu Xiaohui
Product Company: YOUKU, FEIBAO MEDIA, PERFECT WORLD PICTURES
Released Date: 2021-04-20
Watch On: Idol & Romance, Fresh Drama, China Zone, Viki, youku.tv
Subtitle:
English, Chinese, Thai, Indonesian, Malay, Vietnamese, Spanish, Portuguese, Arabic, Czech, Dutch, Estonian, Finnish, French, German, Greek, Italian, Polish, Romanian, Slovak, Swedish, Turkish, Bosnian, Bulgarian, Catalan
Cast
Synopsis
In the Da Ning Dynasty, Xie Xiaoni, the youngest daughter of Xie's cloth shop, aspires to follow in her family's footsteps and become a businesswoman.
But the Xie family is framed by her peer the Su family and ruined.
By chance, Xie Xiaoni survives and vows to clear the family's name and revive the Xie family.
After years of learning the art of dyeing and embroidery under the name of "Ni Shang", she finally gains a foothold in the weaving industry with her talent and wisdom, and gradually establishes a new world of her own.
But when the Su family notices her intentions, she is hunted by Su in an attempt to eliminate her, but with the help of Ouyang Ziyu, who has always been in love with her, Xie Xiaoni is able to escape and go to the West.
A year later, Xie Xiaoni changes her name and returns with the new knowledge she has acquired. This time she is perfectly prepared, she clears the name of her father and family and revives the Xie family business.
She also becomes a successful businesswoman in her own way.
Reviews
You May Also Like
Related Posts