New Horizon – Joe Chen, Ryan Zheng Kai
New Horizon is a youthful and inspiring drama directed by Cai Jingsheng, Li Hongyu, and Li Wenshun, led by Joe Chen Qiao En and Zheng Kai, co-starring Zhu Zixiao, Lv Yi, Hu Bing, Zhao Ziqi.

The drama tells the story of a group of energetic young people who meet in an aviation port because of their common dream of the sky, experience the test of friendship, the impulse of love, and the strict examination, and finally become high-end excellent aviation professionals.
Details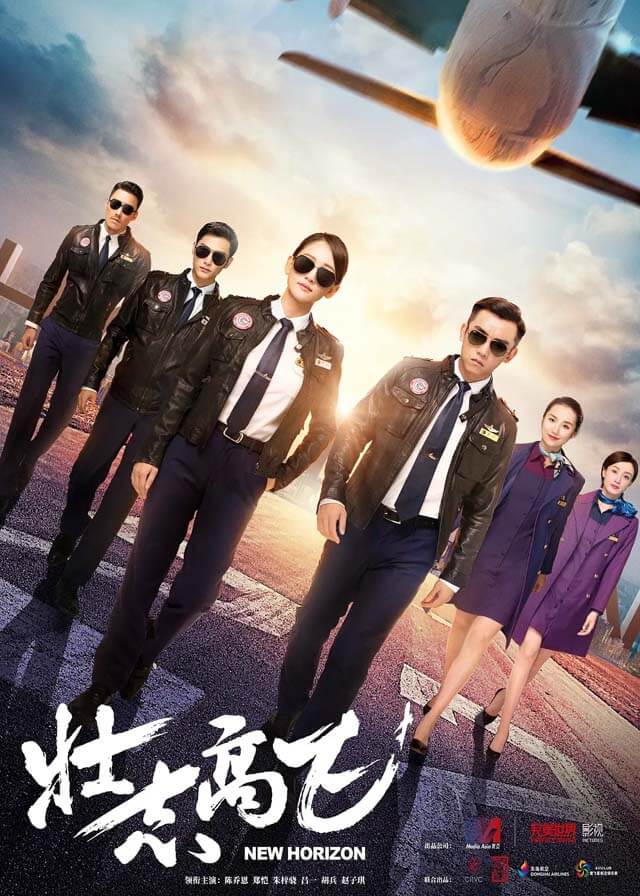 English Title: New Horizon
Chinese Title: 壮志高飞
Genre: Romance, Youth
Tag: Love Triangle, First Love, Rich Male Lead, Pilot Male Lead, Love/Hate Relationship, Break up
Episodes: 47
Duration: 45 min.
Director: Cai Jingsheng, Li Hongyu, Li Wenshun
Writer: Ou Guangying
Producer: Luo Junhui, Miao Meng
Product Company: Media Asia, Perfect World Pictures
Released Date: 2021-05-27
Broadcast Website: KUKAN, Viki
Cast
Synopsis
Xiao Mo, a co-pilot of Midsummer Airlines, accidentally discovered a fire during a flight, which indirectly caused the death of the airline's prince Xia Yu's mother.
Although the company finally ruled that Xiao Mo was not responsible, Xiao Mo resigned from his pilot position because of guilt and became a maintenance engineer.
Two years later, Xiao Mo returned to the flight team and met Xia Yu, who was already a flight cadet. During his retraining at the flight school, both of them unexpectedly fell in love with Wu Di, a female pilot with an honest personality.
At this time, an unfinished investigation report suddenly appeared, and the unknown truth two years ago made people suspicious of Xiao Mo again.
Seeing that Xiao Mo was once again facing grounding, Wu Di's heart also got gradually close to Xia Yu.
Xiao Mo was no longer retreating, using all means to find out the circumstances of the accident two years ago.
He tried his best to prove his innocence and strength as a pilot, back to the blue sky again!
Reviews
You May Also Like
Related Posts