For the First Time in My Life – Wang Ziwen, Tang Yixin, Myolie Wu
For the First Time in My Life is an urban romantic drama, led by Wang Ziwen, Tang Yixin, and Myolie Wu, co-starring Ai Lun, Liu Kai, and Ma Zhiwei.
The drama is unfolded from the perspectives of three different generations of women, telling the story of the pressures and challenges encountered by young people at important stages of life transitions in the three eras. From the perspective of a family in a time of laughter and tears, the drama shows the myriad of possibilities for women, embracing every "first" in their future lives.
Details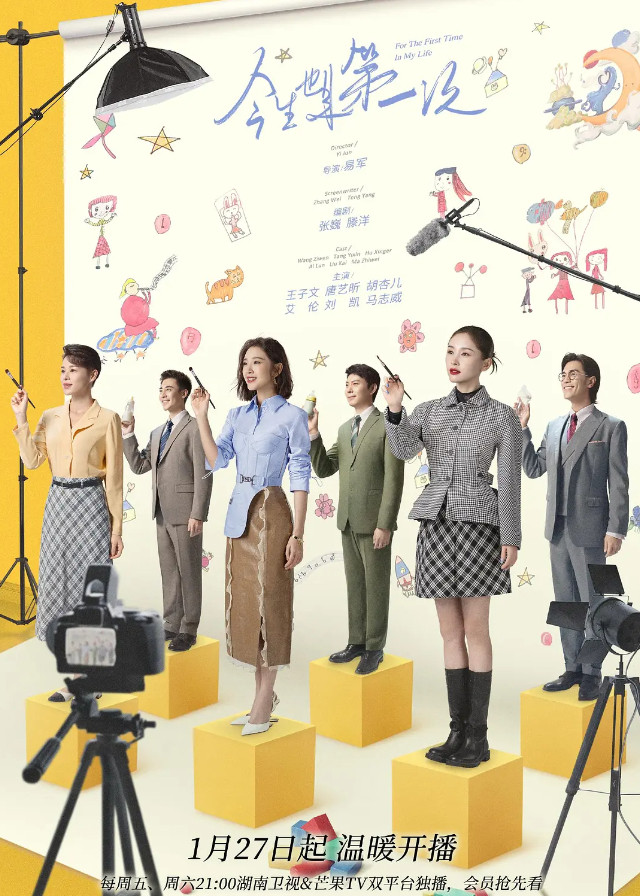 English Title: For the First Time in My Life
Chinese Title: 今生也是第一次
Genre: Urban, Romance, Family, Life
Tag: Female Centered Plot, Motherhood, Divorced Female Lead, Postpartum Depression, Single Mother Female Lead, Married Female Lead
Episodes: 14
Duration: 65 min.
Director: Yi Jun
Writer: Zhang Wei, Teng Yang
Product Company: Hunantv.com Interactive Entertainment Media Co., Ltd
Released Date: 2023-01-27
Boradcast Website: MGTV
Cast
Synopsis
In 1990, Dai Sijin, a traditionalist, mistakenly thought that her husband was cheating on her and started a "battle" to defend her marriage during making month.
However, she discovered that her husband's abnormality was due to a business failure and debt collection.
She forgave her husband for the sake of the children and joined a new chapter in her life as an entrepreneur to pay off her husband's debts.
In 2008, Chen Lanqing and her husband, who suffered a death risk in the maternity ward, clashed with mothers of the previous generation due to conflicting ideas about parenting, and because of this "clash", they regained their understanding of parent-child relationships.
In 2020, Lu Yuanfang discovered she was pregnant after her divorce. During her month, faced with the dual pressures of parenting and career, Lu Yuanfang, who has always been independent, learned the meaning of helping each other and the meaning of "family".
The three women, Dai Sijin, Chen Lanqing, and Lu Yuanfang, who were born at different times, come together again to discuss the true meaning of parenting and to raise a better next generation.