Truth – Chen Xingxu, Gai Yuexi
Truth is a suspense and crime drama, directed by director Li Yifan, led by Chen Xingxu and Gai Yuexi, co-starring Xu Yajun, Liu Chang, Wen Zhengrong, Fu Fangjun, Zhao Longhao.
Details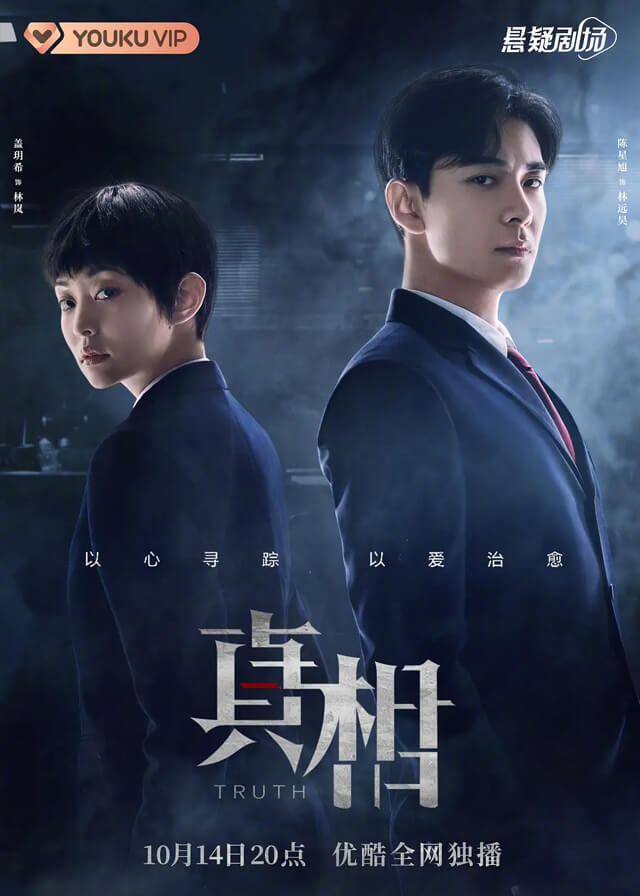 English Title: Truth
Chinese Title: 真相
Genre: Crime, Suspense, Thriller
Tag: Investigation, Prosecution, Prosecutor Male Lead, Prosecutor Female Lead, Workplace Setting, Business Partners
Episodes: 32
Duration: 45 min.
Director: Li Yifan
Writer: Gao Zhili, Li Zhao, Liu Qiuye, Chu Chu, Luo Manying
Producer: Li Huan, Lv Weihong, Li Nan, Sun Fanshu
Product Company: Alibaba
Released Date: 2021-10-14
Broadcast Website: Viki, Youku, youku.tv
Cast
Synopsis
The drama focuses on the story of the prosecutorial technicians, represented by Lin Lan and Lin Yuanhao, who use advanced professional technology to help prosecutors break through bottlenecks in difficult cases and overcome "zero confession" cases.
Reviews
You May Also Like
Related Posts