Truth – Chen Xingxu, Gai Yuexi
Truth is a crime drama, directed by director Li Yifan, starring Chen Xingxu and Gai Yuexi, co-starring Xu Yajun, Liu Chang, Wen Zhengrong, Fu Fangjun, Zhao Longhao.
Details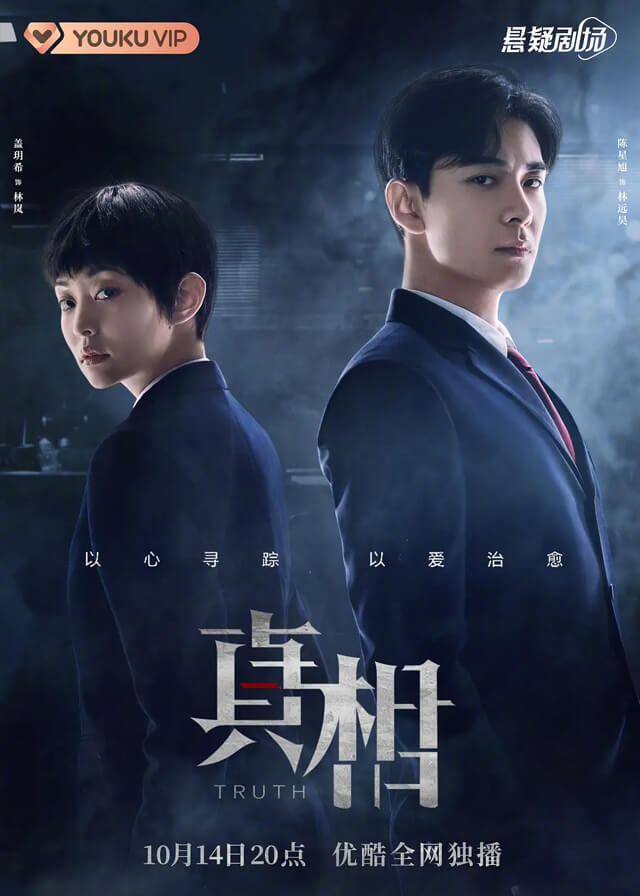 English Title: Truth
Chinese Title: 真相
Genre: Crime, Suspense
Episodes: 32
Duration: 45 min.
Director: Li Yifan
Broadcasting Website: Youku
Released Date: October 14, 2021
Cast

Chen Xingxu
as Lin Yuanhao

Gai Yuexi as Lin Lan

Xu Yajun as Zhao Rui

Liu Chang as Song Baiyu

Wen Zhe grong as Song Jinxiu

Fu Fangjun as Zhao Dongcheng
Synopsis
The drama focuses on the story of the prosecutorial technicians, represented by Lin Lan and Lin Yuanhao, who use advanced professional technology to help prosecutors break through bottlenecks in difficult cases and overcome "zero confession" cases.