The Master of Cheongsam – Zhang Haowei, Gai Yuexi
The Master of Cheongsam is a period drama directed by Zhang Feng, starring Zhang Haowei, Gai Yuexi, Hong Yao, Zhao Yuan Yuan, and Yang Qiru, with Chen Peisi, Zhang Chenguang, Liu Peiqi, and Liu Min in the special roles.

The drama tells the inspiring story of Lu Yuanzhi, a talented tailor, who is inspired by his mentor to study, inherit, innovate, and break through the cheongsam making process, and gradually grows into a generation of Chinese costume masters.
Details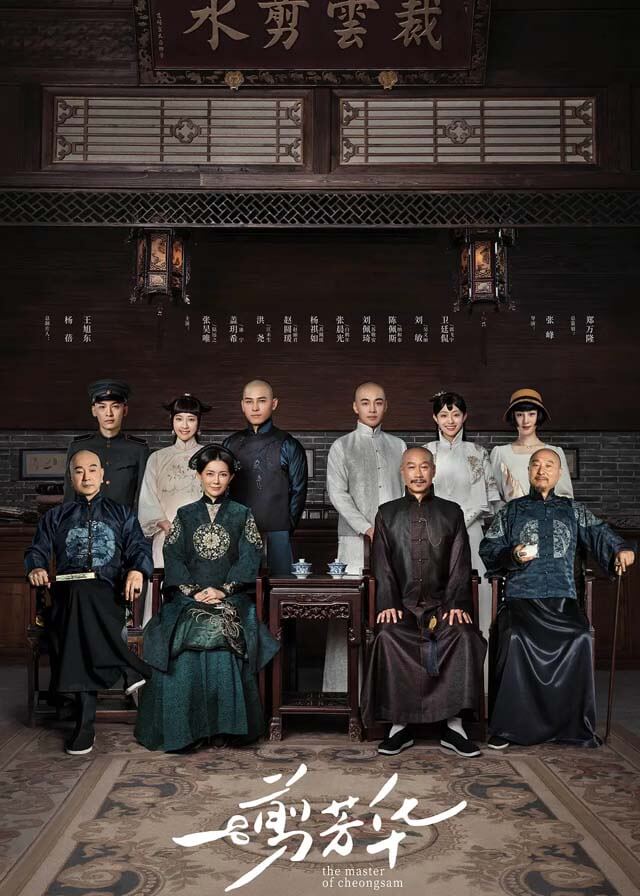 English Title: The Master of Cheongsam
Chinese Title: 一剪芳华
Genre: Historical, Romance
Episodes: 40
Duration: 45 min.
Director: Zhang Feng
Producer: Yang Bei, Wang Xudong
Product Company: iQIYI, 21st Century Wink Film & Media
Broadcasting website: iQIYI
Release Date: August 31, 2021
Cast

Zhang Haowei as Lu Yuanzhi

Gai Yuexi as Kang Ning

Hong Yao as Zhu Mosheng

Zhao Yuanyuan as Zhao Lijun

Yang Qiru as Su Peiyao
Synopsis
The unruly Lu Yuanzhi brings a calamity to the Su family due to a dispute, and his senior Jiang Mingsheng is forced to recognize his master's enemy Bai Henian as his father.
Lu Yuanzhi is determined to share the worries of his master, Su Jing'an, and take up the responsibilities of the Su family, but he is repeatedly victimized by traitors. But he also fell in love with Lord Kangning in the danger.
In the chaotic world, the little tailor's talent for dressmaking gradually shone in the capital, and the new style of cheongsam he designed made him famous and led the new trend of dressing in the capital.
But fate is full of misfortune, to save his beloved, Lu Yuanzhi is forced to flee to Shanghai. He is famous in Shanghai for his ability.
Lu Yuanzhi returns to Beijing again, but his misplaced trust in his partner nearly causes an unprecedented crisis in the capital's garment industry.
At this time, Japanese merchants were covetously the heirloom "Tian Yi Wu Feng" and tried to launch a trade war against China.
As the country change suddenly, Lu Yuanzhi leads the people to protect the dignity of his family and country. No matter how turbulent the world is, Lu Yuanzhi is determined to make the cheongsam shine in this era.