The Rainbow in Our Memory – Ao Ziyi, Yang Zhiwen
The Rainbow in Our Memory is a warm and inspiring school drama directed by Li Jie and starring Ao Ziyi and Yang Zhiwen.
The drama is about a pair of childhood friends, Chen Muguang and Shi Pantuan, who grow up together in their youth period, and get married after 20 years of twists and turns finally.
Details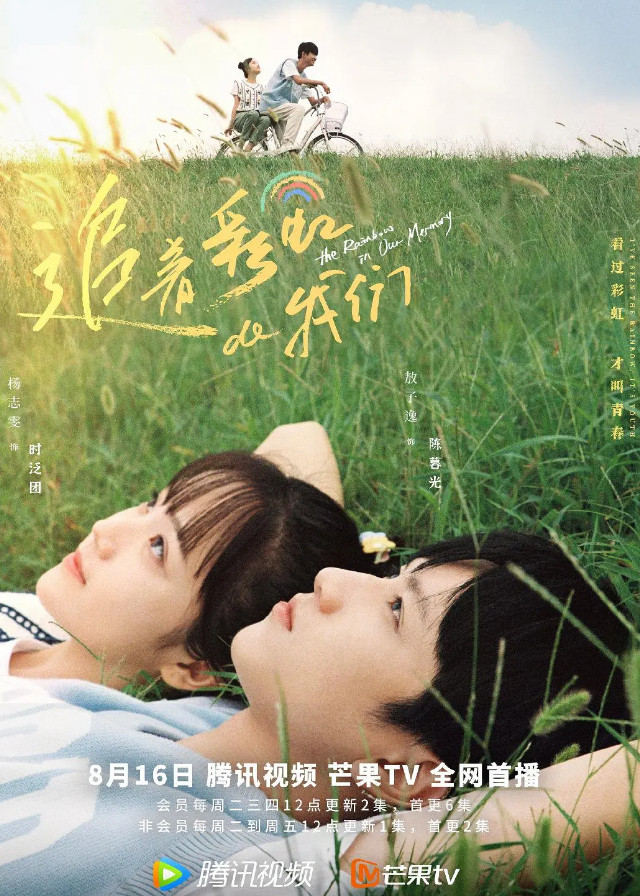 English Title: The Rainbow in Our Memory
Chinese Title: 追着彩虹的我们
Genre: Youth, School, Romance
Episodes: 20
Duration: 45 min.
Director: Li Jie
Producer: Xu Bingbing, He Houze
Product Company: Beijing Tianhui Tianxing Culture & Media Co.
Released Date: 2022-08-16
Boradcast Website: MGTV Drama Channel
Cast
Synopsis
Chen Muguang is a young, straightforward boy with a handsome and arrogant appearance, but he is sensitive and affectionate, while his childhood friend, Pan Shituan, is a "naturally naive" literary girl.
In the young boy and girl's growth path, numerous ludicrous and unpleasant incidents are staged. The love also fermented in the progress, and the sweet interaction of "love and kill" style "exploded" the hearts of many girls.