Binary Love – Sabrina Zhuang, Ren Youlun
Binary Love is a school sweet romantic drama directed by Yan Ming, led by Sabrina Zhuang and Ren Youlun, co-starring Liu Yuhang, Yang Bingzhuo, Hu Jiaxin, Qu Qinhan, Liu Shuyuan, and Wu Yijia.
Details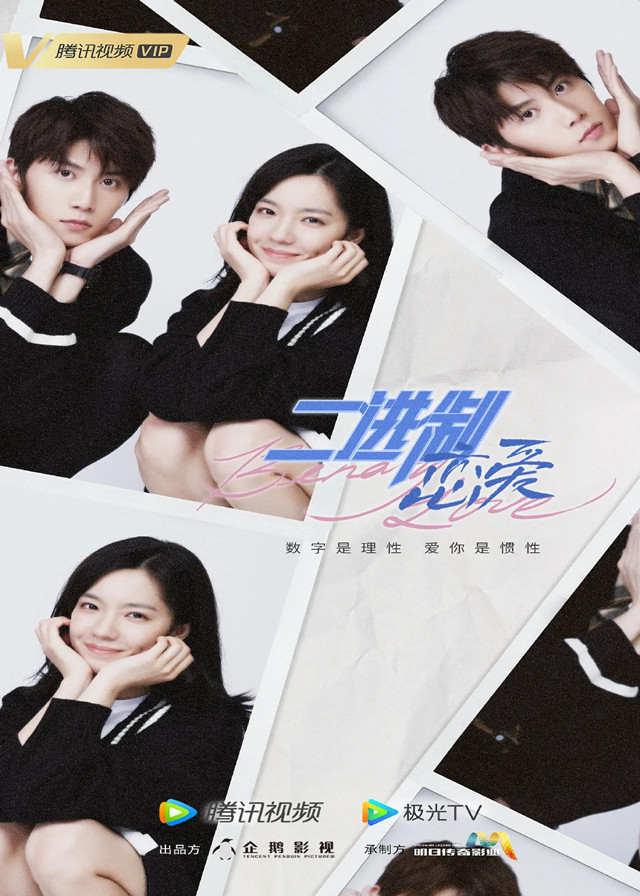 English Title: Binary Love
Chinese Title: 二进制恋爱
Genre: Romance, School, Comedy, Youth, Drama
Tag: Friends to Lovers, Male Chases Female First, First Love, Secret Crush, Transfer student, Long Time Friends
Episodes: 24
Duration: 45 min.
Director: Ming Yan
Writer: Man Shengchong, Liu Yufan, Yang Shu, Chen Yinuo
Producer: Sun Jing, Nie Wen, Li Eryun
Product Company: TENCENT PENGUIN PICTURES
Released Date: 2022-05-27
Broadcast Website: WeTV, TencentVideo
Cast
Synopsis
The binary "1+1=10" just confirms the decade-long relationship between Zhou Linlin and Fang Yuke. In this binary love with Fang Yuke, Zhou Linlin becomes a permanent variable for Fang Yuke, the computer master, because of her spooky and cheerful personality.
Zhou Linlin is a young girl who tends to go overboard on one or some subjects. She entered the best university in the country under the careful guidance of Fang Yuke.
After entering the school, the careless Zhou Linlin accidentally got into trouble with the rising tennis star Wen Tao and Fang Yuke's best friend Xie Duanxi; and built up a wonderful and warm sisterly friendship with her roommates Ye Ruting and Zhu Li.
In the end, with the help of Da zui and Lao Ding, Fang Yuke's crush is finally finished. However, in the process of love, they encountered a variety of tests….
Reviews
You May Also Like
Related Posts