The Old Dreams – Lin Yun, Gao Zhiting
The Old Dreams is a youth romantic life drama directed by Li Tian, led by Jelly Lin Yun and Gao Zhiting, co-starring Ge Zheng, He Peng, Liu Yufeng, and Li Ruoning, with Li Hongtao, Wang Haiyan, and Bao Dazhi in special roles.

Set in Qingdao from the 1990s to the early 2000s, the drama follows the ups and downs of Chen Yiduo, Bi Laifu, and their friends during the decade.

It depicts the inspirational story of a group of young people in the 90s who grow up and struggle in their youth and pursue a better life amidst the changes of the times.
Details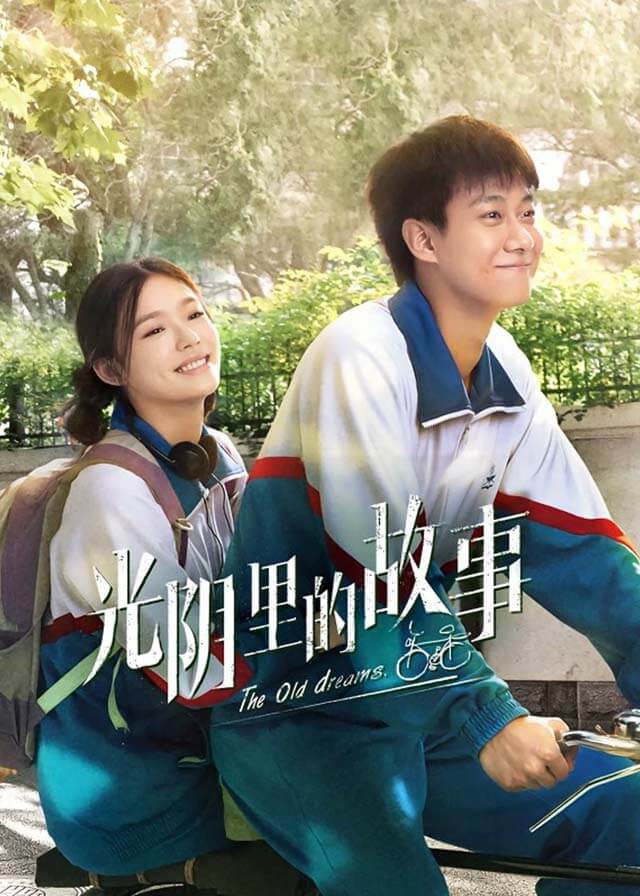 English Title: The Old Dreams
Chinese Title: 光阴里的故事
Genre: Romance, Youth, Life
Tag: Student, High School
Episodes: 36
Duration: 45 min.
Director: Li Tian
Writer: Liu Douzi, Di An, Zhou Xiaowen, Liu Ran, Ge Jing
Producer: Xia Xiaohui
Product Company: Qingdao Tiannuo Media, Beijing Yuchen Culture, FWS
Released Date: 2022-02-20
Watch On: iQIYI, MZTV Exclusive
Cast
Synopsis
When Chen Yiduo was seven years old, Bi Shixi, an old comrade of his father Chen Dadong, sent his son Bi Laifu to the Chen family so that Laifu could receive a better education.
Chen Yiduo, Bi Laifu, and their little friends grew up together in the factory compound.
Chen Yiduo failed in the college entrance examination and was employed in his father's bicycle factory, while Laifu chose to work in the factory in order not to burden his adoptive parents.
The children who grew up together went their own way, and Laifu and Yiduo began to face their work, love, and life.
In 1998, the automobile industry was developing rapidly and the old bicycle factory was declining.
Laifu felt that the bicycle factory was the memory of their generations. For this sentiment, he contracted the assembly workshop to attract investment to refurbish the production line.
The brothers, who grew up together, got together again and started a new business, using new ideas for production and management, making the old "Flying" bicycle factory young again.
Reviews
You May Also Like
Related Posts