The Eve – Ou Hao, Zhang Huiwen
The Eve is a suspenseful drama directed by Zhang Jiuyuan, led by Ou Hao, Zhang Huiwen, Zhao Zhiwei, and Shi Shi, co-starring Ren Youlun, Wang Yizhe, and A Li Ya.
Set on three important historical eves before the founding of New China, the drama tells the story of Lin Xi, Su Nan, and other young men of different identities who join the revolutionary journey with the ideal of serving their country with their lives.
Details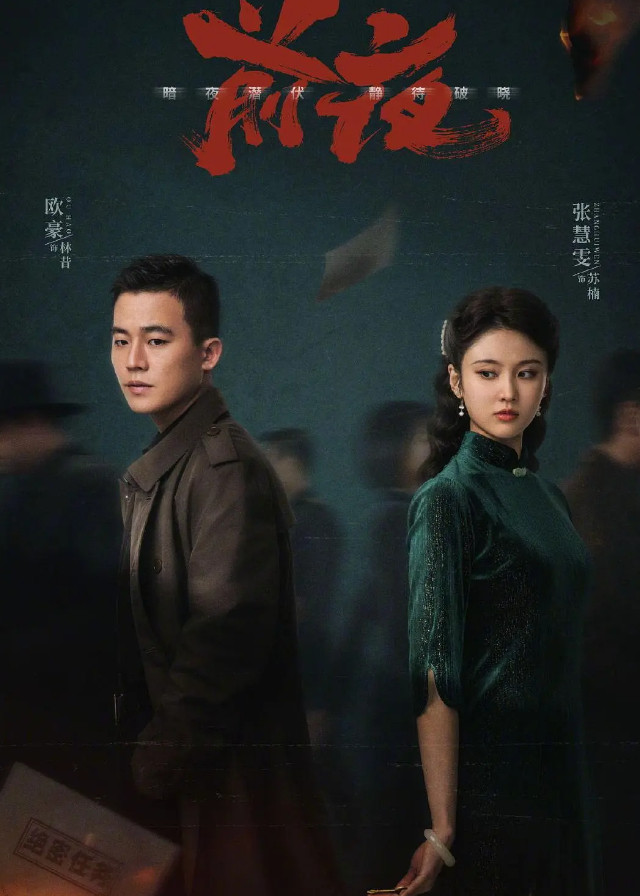 English Title: The Eve
Chinese Title: 前夜
Other Titles: 理想国
Genre: Suspense, Thriller, Political, War
Tag: Chinese Republican Era, Historical Fiction
Episodes: 32
Duration: 45 min.
Director: Zhang Jiuyuan
Writer: Yuan Yuan
Producer: Fang Fang, Li Xing, Yi Wenyang, Sun Na, Zou Dexin
Product Company: TencentVideo
Released Date: 2023-08-29
Watch On: WeTV, 腾讯视频
Subtitle:
English, Chinese, Thai, Indonesian, Vietnamese
Cast
Synopsis
The drama focuses on patriotic youths such as Lin Xi (a gang member) and Su Nan (a progressive schoolgirl) who, in the face of the country's survival, awakened to the Red Revolution and grew up in the midst of "period wave", and whose fates and emotions were tied to the fate of their country and family.
Reviews
You May Also Like
Related Posts