My Marvellous Fable – Wang Feifei, Miles Wei
My Marvellous Fable is a fantasy romantic drama, directed by Li Yuxi, starring Wang Feifei and Miles Wei, co-starring Li Liqun, Mi Lu, Gao Qiuzi, Wu Chongxuan, Wei Lai, Liang Wenhui, Ye Shengjia.

It's a story about A best-selling author, Wang Putao, and a new editor, Feng Tianlan, who coincidentally become colleagues and embark on a journey back to their hometown together.
Details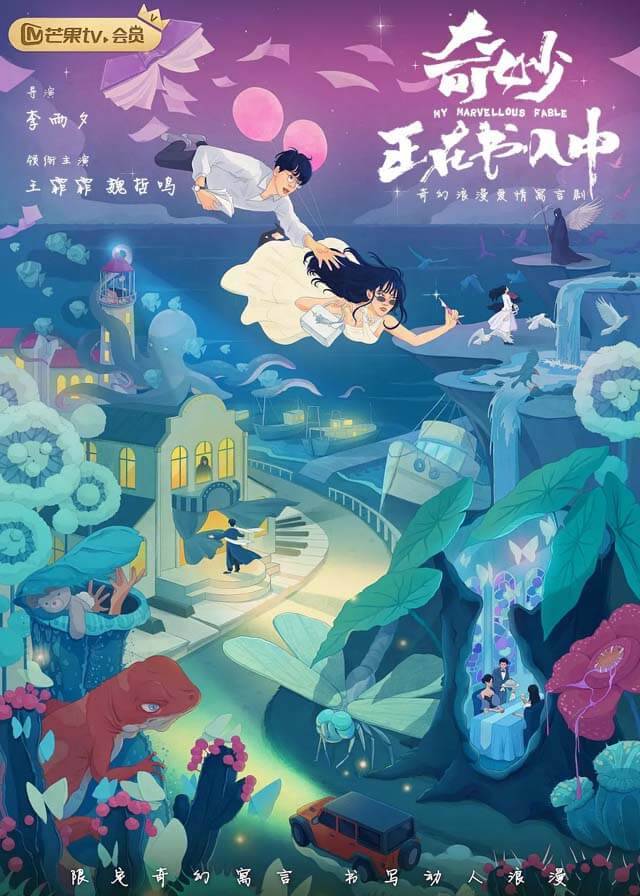 Cast
Synopsis
After being attracted by a niche novel, Feng Tianlan, a young literary lover, joined a publishing house coincidentally. He didn't expect that his first test on joining the company is to urge a writer to submit a manuscript.
The eccentric writer Wang Putao is late in handing in her new novel, and after days of procrastination and evasion, she runs into Feng Tianlan in a bar who comes to ask her for the manuscript.
Wang Putao blackmailed Feng Tianlan, who wanted to get the new work, and had to agree to a requirement first. So, they embarked on a battle of wits and a fantastical road trip.