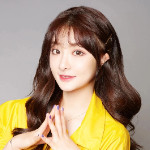 Hong Shanshan dramas, movies, and TV shows list contains the best TV series, films of Hong Shanshan and the ongoing and upcoming shows. The list will be updated continuously, bookmark this list to get the latest tv shows of Hong Shanshan.
Hong Shanshan Dramas List
2021-08-14

#1

Historical, Wuxia

Tony Yang, Bai Shu, Zhang Tianyang

During the Northern Song Dynasty, beggar clan leader Qiao Feng was accused of descendants of the Khitan, which was spurned by the Song martial artists. Qiao Feng goes around for proof, during which he befriends Dali Prince Duan Yu and monk Xu Zhu. Qiao Feng was repeatedly framed by traitors, mistakenly killed his confidante A Zhu. In order to save Ah Zhu's sister Ah Zi, he searched for a doctor in Liao, and finally broke with the Song martial arts world after becoming Liao Nan Yuan King. When Liao attacked the Song Dynasty, Xiao Feng was unwilling to let people die and eventually urged Liao and Song to make peace. Duan Yu is open-minded and cheerful, he tries to avoid the practice of martial arts but has repeatedly won miraculous martial arts. He has been in love with Mu Wanqing and Zhong Ling, but he is infatuated with Wang Yuyan who looks like a fairy. But Wang Yuyan only loves her cousin Murong Fu, three people fall into a tangled bitter love. Xu Zhu is pure in nature, received the guidance of a senior, has strong martial arts skills. Because of the kind-heartedness of the people, he has a strange relationship with Menggu, and became the emperor's son-in-law of the Western Xia. In the times of Song-Liao rivalry, a variety of Jianghu and emotional grudges are waiting for them to face, several people's different encounters, emotional entanglement together constitute a great righteousness, the heroic heroic ambition.

2020-10-17

#2

Youth, School, Romance

Ireine Song, Aaron Deng

The young girl with a dream of oil painting, Yuan Qian was transferred to the sculpture department. In order to pass the departmental transfer test, she tried her best but eventually failed because of the male lead. Qin Shen, a straight, cool school hunk who aspired to be a sculptor, was very popular on campus because of his good looks. But he gradually changed himself after meeting Yuan Qian. The meeting of them was like a chemical reaction. For a long single, they were full of disdain for love but surprisingly started a hilarious love mode. After experiencing many misunderstandings, challenges and crises, they recognized their hearts and approached their dreams step by step. The college students from the art department overcome many difficulties on the way to pursuing their artistic ideals, and eventually gain love, and friendship and approach to their dreams.

2020-01-18

#3

Historical, Romance, Comedy

Sun Qian, Huang Junjie, Zha Jie

Tian Qi is working as a doctor in the Imperial Hospital, but by mistake, he is transferred to the military commissioner's mansion, which leads to a series of embarrassing incidents. One is a money-loving, cute doctor and the other is a cold-faced, cool military commissioner. The master and servant have frequent conflicts. The young marquis Ji Zheng, who accidentally discovered Tian Qi is a girl, is also attracted to her. A hilarious and misplaced love begins!
Related Posts