Professional Single – Ireine Song, Aaron Deng Chaoyuan
Professional Single is a youth school drama directed by Lin Yan, led by Ireine Song Yiren and Deng Chaoyuan, co-starring Hong Shanshan, Wang Runze, and Cui Liya.

The drama tells the story of Qin Shen, a snarky school hunk, and Yuan Qian, a soft and funny straight-A student, as well as their classmates from the same sculpture department, who overcome many difficulties on their way to pursue their artistic dreams and eventually gain love, friendship and come closer to their dreams.
Details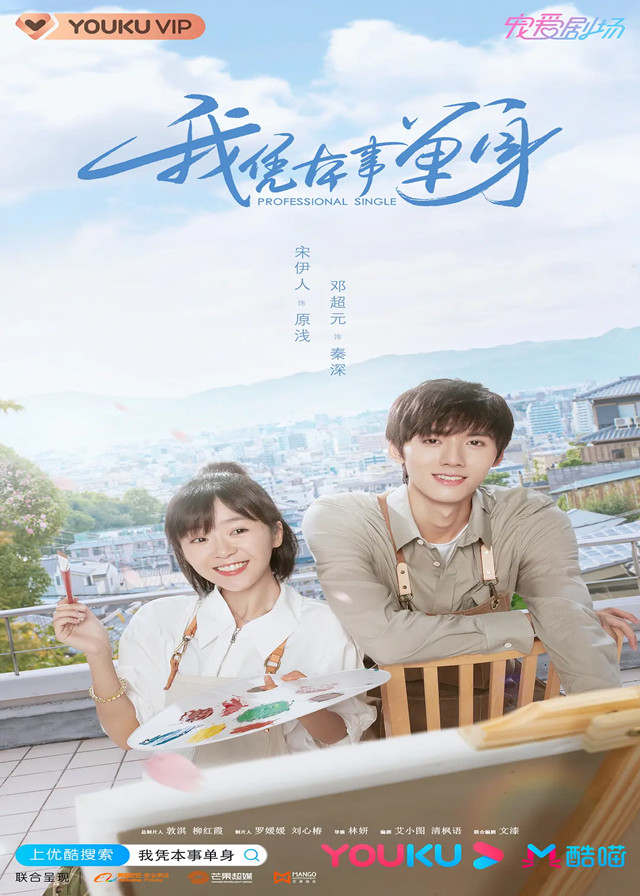 English Title: Professional Single
Chinese Title: 我凭本事单身
Genre: Youth, School, Romance
Tag: Cold man/Warm woman, First Love, Jealousy, Opposites Attract, Height Difference, Possessive Male Lead
Episodes: 24
Duration: 45 min.
Director: Lin Yan
Writer: Ai Xiaotu, Qing Feng Yu, Wen Qi
Producer: Dun Qi, Liu Hongxia, Luo Yuanyuan, Liu Xinchun
Product Company: YOUKU, ALIBABA, MANGO ENTERTAINMENT
Released Date: 2020-10-17
Watch On: Viki, Youku, YoYo Television Series Exclusive, YoYo English Channel, youku.tv
Subtitle:
English, Chinese, Thai, Indonesian, Malay, Vietnamese, Spanish, Portuguese, Arabic, Catalan, Czech, Dutch, Estonian, French, German, Greek, Hebrew, Hindi, Hungarian, Italian, Japanese, Polish, Romanian, Serbian, Turkish, Urdu
Cast
Synopsis
The young girl with a dream of oil painting, Yuan Qian was transferred to the sculpture department. In order to pass the departmental transfer test, she tried her best but eventually failed because of the male lead.
Qin Shen, a straight, cool school hunk who aspired to be a sculptor, was very popular on campus because of his good looks. But he gradually changed himself after meeting Yuan Qian.
The meeting of them was like a chemical reaction. For a long single, they were full of disdain for love but surprisingly started a hilarious love mode.
After experiencing many misunderstandings, challenges and crises, they recognized their hearts and approached their dreams step by step.
The college students from the art department overcome many difficulties on the way to pursuing their artistic ideals, and eventually gain love, and friendship and approach to their dreams.
Reviews
You May Also Like
Related Posts