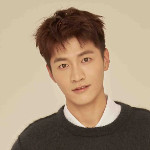 Garvey Jin dramas, movies, and TV shows list contains the best TV series, films of Garvey Jin and the ongoing and upcoming shows. The list will be updated continuously, bookmark this list to get the latest tv shows of Garvey Jin.
Garvey Jin Dramas List
2023-03-17

#1

Urban, Romance

Garvey Jin, Chen Shujun

In early winter of 2020, a wedding anniversary banquet was held for Sheng Shi and Gu Lanshan at a hotel under the Sheng Shi Group. Behind the seemingly loving facade, both of them hid their scarred hearts. Sheng Shi had liked Gu Lanshan since high school, but Gu Lanshan fell in love with Han Chengchi during college. Confident and arrogant, Sheng Shi refused to accept this fact. At a party, he intentionally gave Gu Lanshan a drink spiked with drugs, which led to her becoming his woman. He then negotiated a suitable bride price with Gu Lanshan's stepmother and made her his wife. Gu Lanshan found out about Sheng Shi's methods and felt that he had betrayed their friendship. On the day of their wedding, she attempted to run away with her brother's help, but her brother ended up in a vegetative state due to a car accident. Faced with the high medical expenses to save her brother, Gu Lanshan begged Sheng Shi for help, but he used her brother's life as leverage to force her to immediately register their marriage. At that time, he believed that love was about possession. Sheng Shi got what he wanted, but Gu Lanshan's heart died. Two people who didn't understand love entered into a marriage that was doomed to fail. One wanted to get closer, while the other wanted to escape, causing each other to be scarred. Eventually, Sheng Shi finally understood that love is not about possession, but about letting go and giving freedom to the other person. Although their marriage was heading toward destruction, both of them were reborn and gradually learned how to love.

2022-11-30

#2

Historical, Romance, Drama

Garvey Jin, Guan Xin

The Luo family was framed by villains for possessing a mysterious "Feng Li", and the family was destroyed, leaving behind their orphaned daughter, Luo Xiyun, who was born with a fetus poison. Eight years later, Luo Xi Yun had become the most popular surveyor in Cang Yue City, selling maps and drawing papers for a living. With only three months left to live, she lived in Jianjia alley, determined to complete her goal of assassinating the young city lord Jiang Chaoxi before she dies, in order to avenge her brother's death. At this time, the Jianjia alley was about to be demolished due to urban planning, Luo Xiyun in order to keep the home of people, mobilized all her talents to make a version of the plan map to bypass the reed alley. She approached and became a "support" of Jiang Chaoxi. Then she accidentally learned that her comatose brother is hidden in the house. She also discovered the original secret of Jiang Chaoxi. During the period they had a lot of ludicrous "farce". They fall in love with each other during the process of getting along with each other. However, Luo Xiyun was in danger again because her true identity was exposed.

2022-03-10

#3

Urban, Romance, Fantasy

Huang Zitao, Song Zu Er

Qian Wei is a 28-year-old paralegal whose boss, Lu Xun, was her classmate. Qian Wei believed that Lu Xun's indifference and oppression to her was because she offended him when she was in school. So she complained and thought of ways to please Lu Xun so that she can get out of her difficult situation in the workplace. But during an accident that causes a coma, Qian Wei dreamed of her 19-year-old days and realized that Lu Xun's attitude towards her may be another way of caring. When she woke up, Qian Wei tried to get closer to Lu Xun's inner world and discovered his upright and warm side. She also felt the care Lu Xun had always given to her. Qian Wei reflected on her attitude towards life, no longer trying to impute her plight to others, and regained her original heart as a lawyer. In the process of building a legal aid platform with Lu Xun and helping her clients, Qian Wei overcame the knot and became mature. They also resolved their misunderstandings, grew together, and slowly got together. After all the trials and tribulations, Qian Wei and Lu Xun reaped the benefits of their careers and love, they finally became a couple.

2020-10-29

#4

Urban, Romance

Zhou Yutong, Gong Jun

Lu Fangning, the general manager of a large home furnishing company, was a proud girl who was beautiful, talented, and wealthy. However, at the age of 30, due to the pressure of family and career, Lu Fangning urgently needed a husband and a child of her own. At that moment, Ling Rui, a surgeon, appeared in front of her. With his excellent professionalism, handsome appearance and angelic heart, Ling Rui became the perfect husband in Lu Fangning's heart. So, Lu Fangning tried every possible means to finally marry Ling Rui. After the marriage, Lu Fangning, who acted tough, began to face up to her own life problems, tried to change. She and Ling Rui also gradually developed an affection for each other. But this marriage was gradually out of the imagination of both sides under the family and career turmoil. Lu Fangning, who was suffering from a career crisis, had the intention of divorce. But Ling Rui's persistence and insistence, made her really understand the true meaning of love and marriage. They were determined to face everything bravely in their marriage and embrace a better each other!

2020-05-17

#5

Historical, Romance, Comedy

Zhao Yiqin, Eleanor Lee

Chang Le, a free and unruly female bandit, married Crown Prince Li Che as a pawn. She had been humiliated and framed by power, and felt that she was out of step with the world of rules and regulations. She became the "rightful queen" who was courted by the new ruler, during which she even once abandoned the prince who was a man with an ax to grind. He made her be disappointed with humanity. At the same time, the crown prince wanted to be uncontested, but several times he almost lost his life and status. In the palace, he was gradually attracted by the lively character of the heroine. For their own purposes, they wore masks to warm each other, supported each other, and together they were able to stand at the pinnacle of power, holding each other's hands.

2020-03-23

#6

Urban, Romance

Xing Fei, Garvey Jin

Ye Qianyu, an ordinary girl who is known as "the leader of the fishing village", and Shan Junhao, a "digital prince" who believes that " the rate of return is better than everything". The two of them, who could not have had interactions, were tied together by fate because of a sudden car accident. The cool boss Shan Junhao changed his temperament due to memory loss and turned into a soft and considerate warm man, Tong Hao. On the beautiful island, Ye Qiangyu gradually fell into a romantic relationship with Tong Hao. But when she learned that Tong Hao's real identity is Shan Junhao, the general manager of Senwell Group, Ye Qiangyu was caught in a conflict. After a conspiracy, Tong Hao accidentally regained his memory and turned back into the cool "prince" again, and the memory of his love with Ye Qianyu on the island was lost. At this time, on the one hand, Ye QianYu had to face the subversive reconstruction of the island by the Senwell Group led by Shan JunHao, and on the other hand, she hoped to try her best to find her lover who had lost his memory. The double pressure of love and life pushed Ye QianYu to grow up continuously.
Related Posts