101 Marriages – Garvey Jin, Chen Shujun
Marriage (101 Marriages) is an urban romantic drama directed by Wang Ziming, led by Jin Ze and Chen Shujun, co-starring Feng Chuxuan, Liu Dexi, and Bai Kairui, and with a special appearance by Chang Zhekuan.
Based on the novel "Ai Ni Shi Wo De Di Lao Tian Huang / 爱你是我的地老天荒" by Ye Fei Ye, the drama tells the love story of Sheng Shi and Gu Lanshan, a pair of childhood friends who break up and reunite.
Details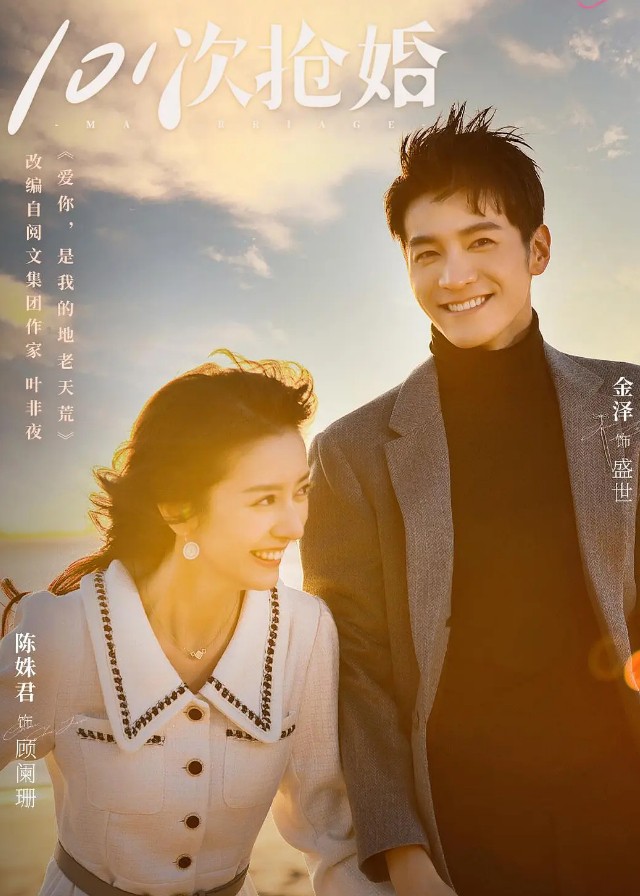 Cast
Synopsis
In early winter of 2020, a wedding anniversary banquet was held for Sheng Shi and Gu Lanshan at a hotel under the Sheng Shi Group. Behind the seemingly loving facade, both of them hid their scarred hearts.
Sheng Shi had liked Gu Lanshan since high school, but Gu Lanshan fell in love with Han Chengchi during college. Confident and arrogant, Sheng Shi refused to accept this fact. At a party, he intentionally gave Gu Lanshan a drink spiked with drugs, which led to her becoming his woman.
He then negotiated a suitable bride price with Gu Lanshan's stepmother and made her his wife. Gu Lanshan found out about Sheng Shi's methods and felt that he had betrayed their friendship.
On the day of their wedding, she attempted to run away with her brother's help, but her brother ended up in a vegetative state due to a car accident. Faced with the high medical expenses to save her brother, Gu Lanshan begged Sheng Shi for help, but he used her brother's life as leverage to force her to immediately register their marriage.
At that time, he believed that love was about possession. Sheng Shi got what he wanted, but Gu Lanshan's heart died.
Two people who didn't understand love entered into a marriage that was doomed to fail. One wanted to get closer, while the other wanted to escape, causing each other to be scarred. Eventually, Sheng Shi finally understood that love is not about possession, but about letting go and giving freedom to the other person.
Although their marriage was heading toward destruction, both of them were reborn and gradually learned how to love.
Reviews
You May Also Like
Related Posts