Plot Love – Chen Shujun, Chen Pinyan
Plot Love is an urban romantic comedy directed by Tan Youye, starring Chen Shujun, Chen Pinyan, Jiang Xinqi, Cai Xiangyu, Liu Ruize, and Chen Tianyu.

The drama is adapted from the popular novel "Gold Medal Sweet Wife, President Favors 1314", which tells the love-hate relationship between elite designer Su Bei and domineering president Lu Nan across seven years.
Details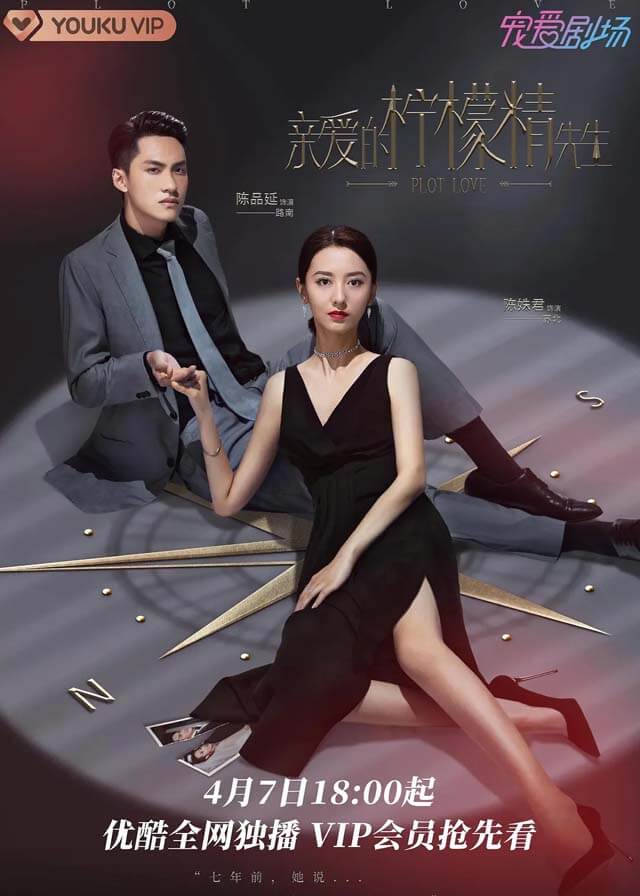 English Title: Plot Love
Chinese Title: 亲爱的柠檬精先生
Genre: Urban, Romance, Business
Tag: Second Chance, Meet Again, Suicide, Pregnancy, Rich Male Lead, Amnesia
Episodes: 24
Duration: 30 min.
Director: Tan Youye
Writer: Chang Jiajia
Producer: Gong Meihui
Product Company: Beijing Nicefilm Technology, A-Rings Film, Ningbo Film & TV Art, Inentertainment
Released Date: 2021-04-07
Broadcast Website: iQIYI
Cast
Synopsis
Su Bei, a fashion designer who was once framed and forcibly sent abroad, returns to China as a gold medal model agent after seven years.
In order to investigate the truth about the suicide of her only relative, Aunt Lan, Su Bei has to curb herself and approach her ex-husband, Lu Nan, who sent her abroad and has not contacted her for seven years, in the guise of a virtuous wife.
Su Bei only wants to find out the truth at that time.
With the help of Lu Nan, she finally undoes her heart knots in her mind and regains the original heart.
Finally, they resolve their misunderstanding and reunite.
Reviews
You May Also Like
Related Posts