Pretty Guardian of the City – Garvey Jin, Guan Xin
Pretty Guardian of the City is a historical romantic comedy directed by Yang Xiaobo, led by Jin Ze and Guan Xin, with Zhao Pinlin and Zong Fengyan in special appearances, co-starring Chen Zhengyang, Xu Yihan, Song Yunhao, Wang Gang, Xi Yuli, Shi Damao, Na Fei Sha, Li Yi, Nie Xinyuan, and Wu Xinzhou.
The drama is adapted from Lian Mu Chu Guang's novel "Mei Ren Ni Lin / 美人逆鳞", which tells the sweet and amusing love story of Yun Xi and Jiang Chaoxi.
Details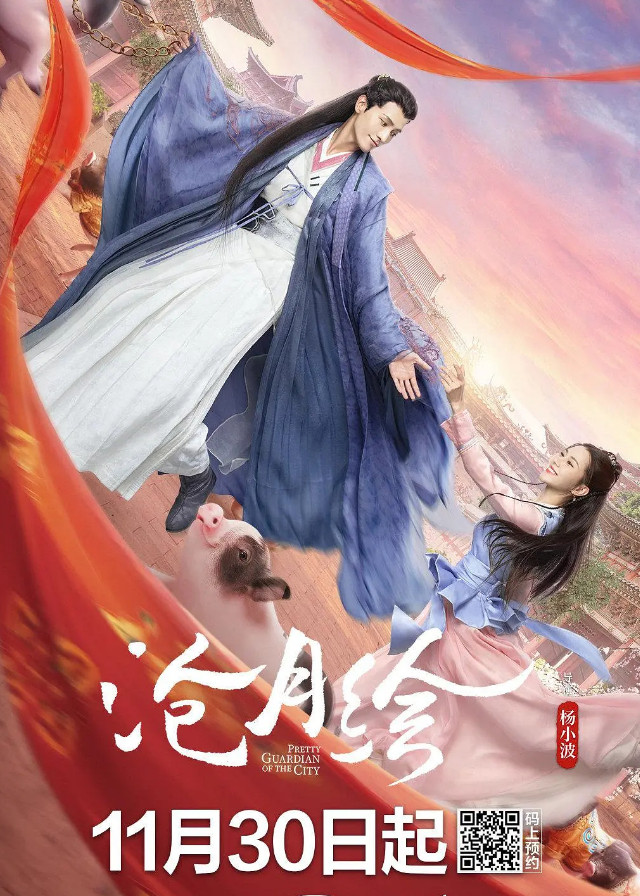 English Title: Pretty Guardian of the City
Chinese Title: 沧月绘
Genre: Historical, Romance, Drama
Tag: Adapted From A Novel, Idol Actor
Episodes: 24
Duration: 45 min.
Director: Yang Xiaobo
Writer: Chang Jiajia, Jiang Ming Xu Jimeng, Feng Xue, Xue Hui
Producer: Liang Keqing, Zhang shougang, Lu Zening, Deng Shan
Released Date: 2022-11-30
Watch On: iQIYI
Cast
Synopsis
The Luo family was framed by villains for possessing a mysterious "Feng Li", and the family was destroyed, leaving behind their orphaned daughter, Luo Xiyun, who was born with a fetus poison.
Eight years later, Luo Xi Yun had become the most popular surveyor in Cang Yue City, selling maps and drawing papers for a living.
With only three months left to live, she lived in Jianjia alley, determined to complete her goal of assassinating the young city lord Jiang Chaoxi before she dies, in order to avenge her brother's death.
At this time, the Jianjia alley was about to be demolished due to urban planning, Luo Xiyun in order to keep the home of people, mobilized all her talents to make a version of the plan map to bypass the reed alley.
She approached and became a "support" of Jiang Chaoxi. Then she accidentally learned that her comatose brother is hidden in the house. She also discovered the original secret of Jiang Chaoxi.
During the period they had a lot of ludicrous "farce". They fall in love with each other during the process of getting along with each other.
However, Luo Xiyun was in danger again because her true identity was exposed.
Reviews
You May Also Like
Related Posts