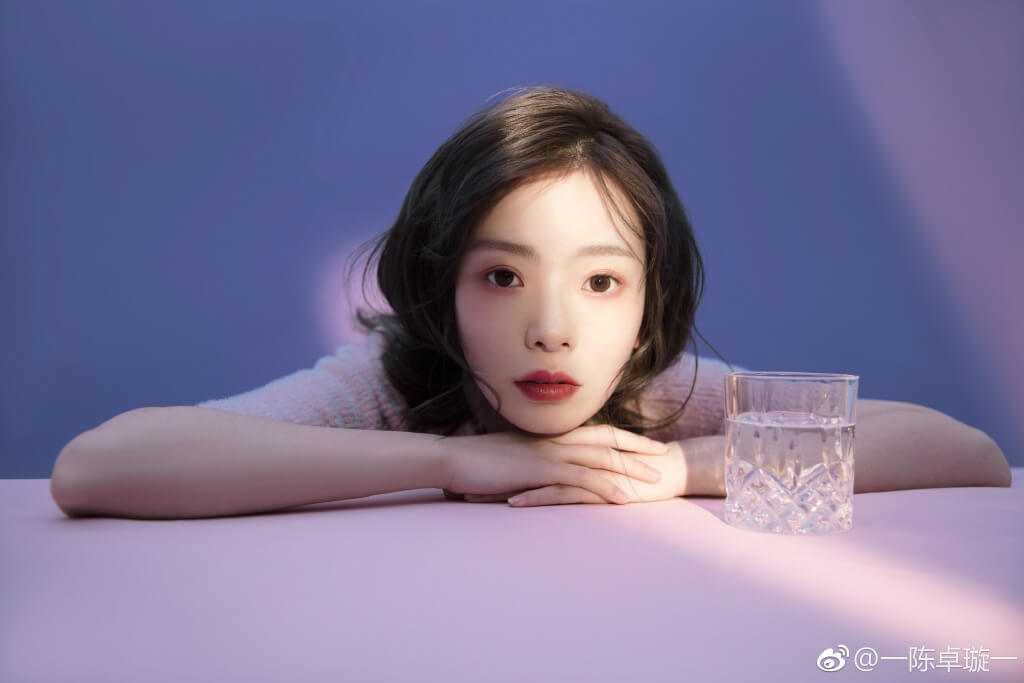 Chen Zhuoxuan(陈卓璇), born on August 13, 1997, in Guiyang, Guizhou, China. She is a female singer, actress, and member of the Bonbon Girls 303. She studies at SMU College of Foreign Languages.
Basic Info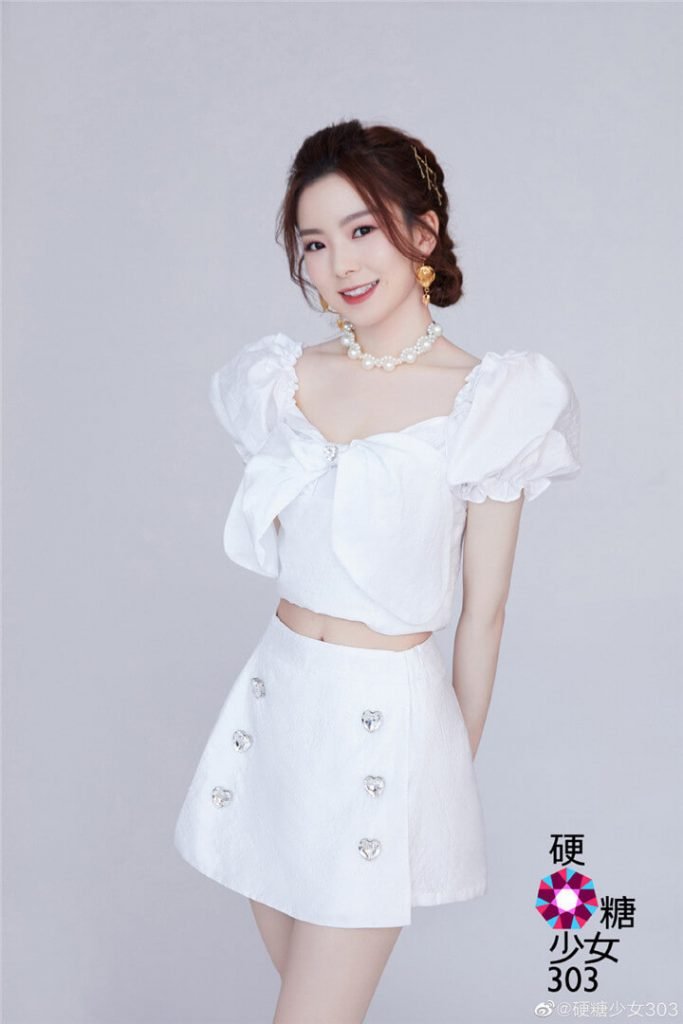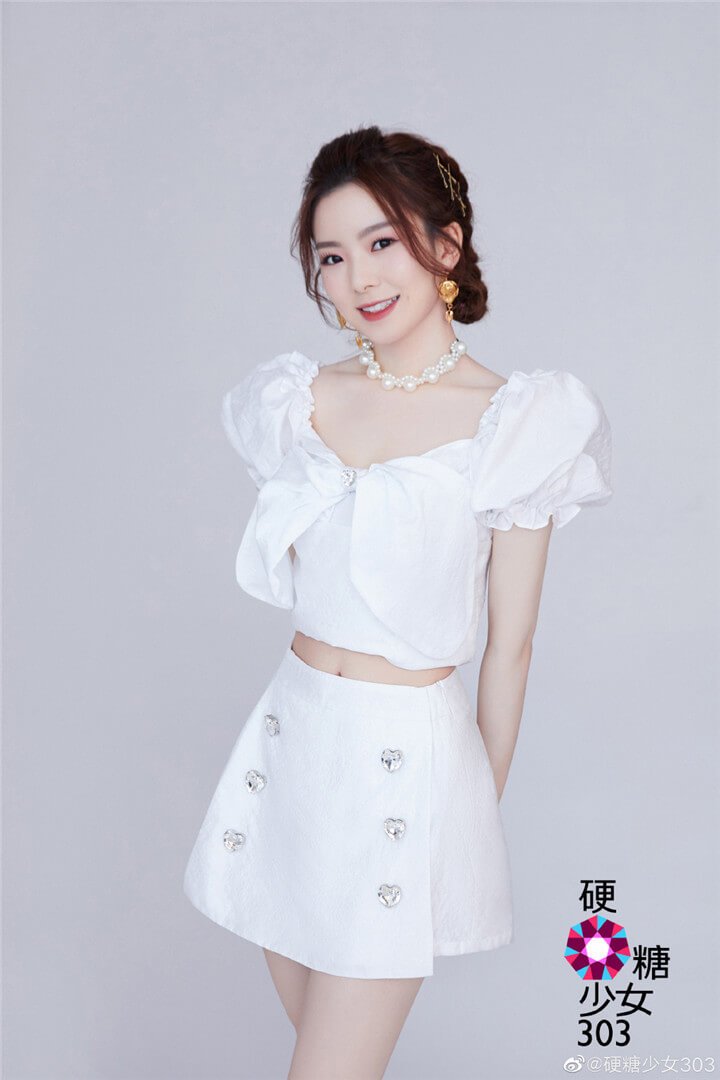 Stage Name: Chen Zhuoxuan
Birth Name: Chen Zhuoxuan(陈卓璇)
Nickname: Tui Mei
Birthday: August 13, 1997
Place of Birth: Guiyang, Guizhou, China
Zodiac Sign: Leo
Blood Type: O
Height: 168cm
Weight: 42kg
College: SMU College of Foreign Languages
Agency: T.H ENTERTAINMENT.
Fandom Name: Xuan Feng(Cyclone)
Fandom Color: #FFFFFF(Colorful White)
Fanchant: xuán shēng bú xī cháo mù qī xǔ (璇声不息 朝暮期许)
Weibo: 硬糖少女303-陈卓璇
Instagram: zhuoxuan_chan
Career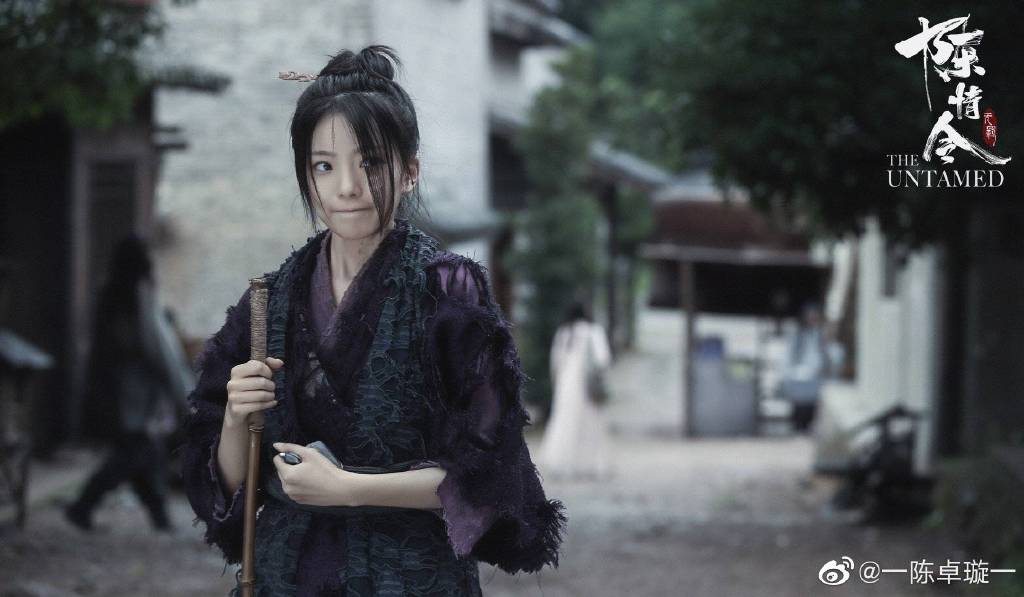 In 2016, Chen Zhuoxuan participated in the Mango TV talent show "Supergirl" and won the Xi'an District competition. Later, She participated in the Supergirl theme song "想唱就唱之狂梦霓虹". In June, she joined the singing group Supergirl Group and continued to compete as a group. On July 23, she was eliminated in the 15-to-12 finals of Supergirl, ranked 15th in the national finals. On December 22, with the Supergirl Group released the group's first single "女团守则".

In 2017, Supergirl Group was officially disbanded. In October, she participated in the reality show "Sound of My Dream Season Ⅱ" with the song "Smiling Eyes"(爱笑的眼睛). In the same year, she co-starred with Sun Qiheng, Peng Bo, and Zha Jie in the thriller suspense web series "Underground World"(云客江湖), which was her first drama.
On June 27, 2019, the ancient fairy drama "The Untamed"(陈情令) was aired which she starred A Jing with Xiao Zhan, Wang Yibo, and Meng Ziyi. And she sang the OST "Gu Cheng"(孤城) with Sun Bolun for the drama.
In 2020, she participated in the Tencent Video's "Chuang 2020". In the first episode, she entered the first 7-member group as one of the 3 "strongest vocalists", and after 3 rounds of competition, she joined the Bonbon Girls 303 with the 4th place.
Television series
"The Untamed"(陈情令) as A Jing (2019-06-27)
"Underground World"(云客江湖) as You You(2017)
Single
"You Are Everything To Me" (你最最最重要)(2020-05-02)
"Gu Cheng"(孤城) (2019-06-27)
"Nv Tuan Shou Ze"(女团守则) (2016-12-22)
"Xiang Chang Jiu Chang Zhi Kuang Meng Ni Hong"(想唱就唱之狂梦霓虹) (2016-06-29)
"You Yi Zhong Yan Se Jiao Chao Nv Hong"(有一种颜色叫超女红) (2016-09-03)
"Follow Me" (2016)
"Qun Bai Piao Piao"(裙摆飘飘) (2016)
"Tou Tou Zai Yi" (偷偷在意) (2016)
Television show
"Super Girl"(超级女声) (2016.4-2016.7)
"Sound of My Dream Season Ⅱ"(梦想的声音第二季) (2017-10-27)
"Chuang 2020" (2020.5-2020.7)
---
To Know more information about Chen Zhuoxuan and CPOP, Pls visit our website: CPOP HOME
If you have any content to add or articles, pages to contribute, Welcome to contact us or leave a comment below.
Email: [email protected]