Up Stream – Li Wenhan, Xu Jiao
Up Stream is a youthful sports drama directed by Huang Kemin, led by Li Wenhan and Xu Jiao, co-starring Shi Zhan and Liu Youyou, with special appearances by Yang Tongshu, Liu Dan, Liu Mu, Ai Dong, Mao Feilian, Shi Yi, Shang Keyuan and Hong Jinlong.
The drama tells the story of four teenagers with different backgrounds and unique personalities who fight hard and pursue their dreams at the swimming pool.
Details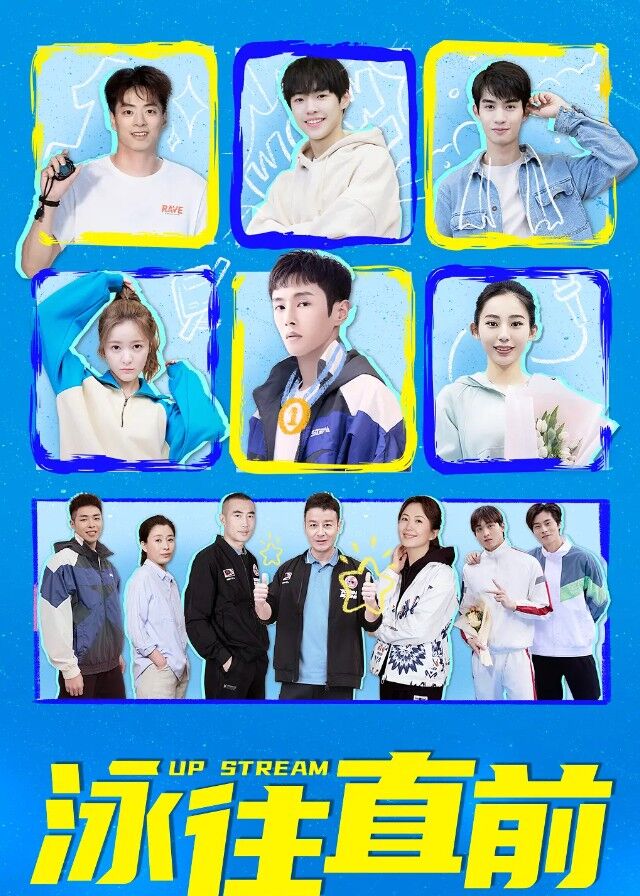 Cast
Synopsis
Middle-aged and frustrated swimming coach Liang Youguang, in order to prove his abilities, scours various places in search of promising swimmers to compete in the Asian Games. After discovering an amateur athlete named Zhou Ye, who possesses natural talent but lacks training experience, he successfully persuades the aspiring breakthrough star, Gao Feng, the multi-talented athlete Hu Jingtian, and the former swimming prodigy Wu Hao to join his team.
Coach Liang Youguang leads this group of young individuals from diverse backgrounds, each with their unique personalities, to form a mixed swimming team for the preparation of the Asian Games. These young swimming athletes, driven by their dreams, undergo trials of friendship, family bonds, and brotherhood. They unite, cooperate, challenge themselves, overcome difficulties, and continuously grow together, ultimately achieving victory through their unwavering determination and relentless efforts.
Reviews
You May Also Like
Related Posts