To Be A Brave One – Deng Jiajia, Darren Chen
To Be A Brave One is an urban romantic drama directed by Su Haoqi, led by Deng Jiajia and Darren Chen, co-starring Liu Enyou, Chen Yanqian, He Zeyuan, Liu Enjia, Liu Zhenyou, Li Mengying, Chen Nuo and Shan Yuhao.
Details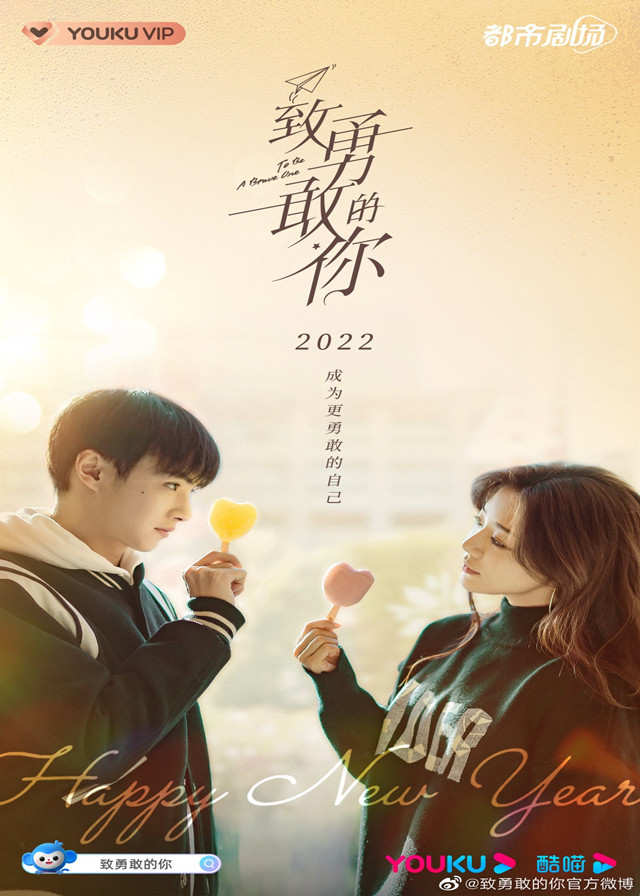 English Title: To Be A Brave One
Chinese Title: 致勇敢的你
Genre: Urban, Romance
Episodes: 40
Duration: 45 min.
Director: Su Haoqi
Produce Company: YOUKU
Broadcasting Website: YOUKU
Released Date: –
Cast

Deng Jiajia as An Yu

Darren Chen
as Shao Moli

Jin Enjia as Jin Lailai

Li Mengying as Lin Fei'er

Shan Yuhao as Zhou Yiyi
Synopsis
Ou Shinan, the president of Haowu Group, is a young and promising businesswoman who has an enviable family and career.
But a sudden car accident put her in a coma. When she woke up again two years later, she was confronted with the betrayal of her lover.
Under the cruel blow of reality, she had nothing.
But Ou Shinan bravely picked herself up from her grief, knowing that only independence and self-improvement could heal the pain inside.
Ou's ideas about the future development of the industry coincided with Lu Yuanzhou's, so they started their own business together, and finally overcame many difficulties along the way to make the Internet model of the future supermarket bigger and stronger.
In the process of entrepreneurship, Ou Shinan completed her personal transformation step by step, and at this moment, she can face all difficulties with ease and confidence.
At the same time, Ou Shinan also harvested her love with Lu Yuanzhou.