Time To Fall In Love – Luo Zheng, Lin Xinyi
Time To Fall In Love is an urban romantic drama directed by Chu De Jian, starring Luo Zheng, Lin Xinyi, Yang Ze, Zhang Yao, Wang Xudong, and Li Xinran, with a special appearance by Pan Ziyan.
The drama is adapted from the popular novel "Zong Cai Wu Chong Ti Shen Tian Qi / 总裁误宠替身甜妻", which tells the story of the contractual love between the young girl Su Yanxi and the boss Gu Xicheng, who has to be in love by mistake.
Details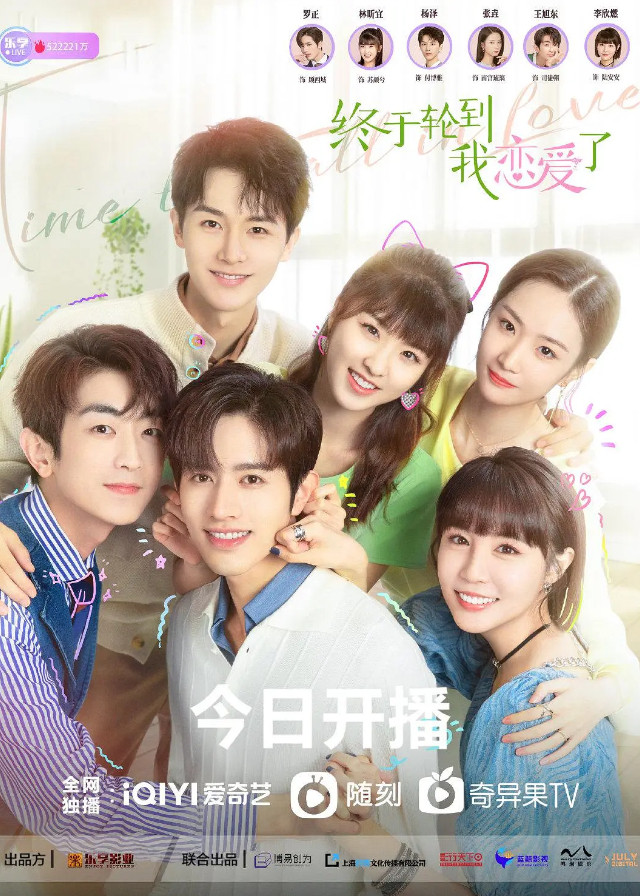 English Title: Time To Fall In Love
Chinese Title: 终于轮到我恋爱了
Genre: Urban, Romance
Tag: Cinderella and Ceo, Rich Male Lead, Cold man/Warm woman, Identity Swap, Contract Relationship, Cohabitation
Episodes: 24
Duration: 35 min.
Director: Chu De Jian
Writer: Chu Chu, Li Zhao, Luo Manying
Producer: Zhu Mingzhe, Bian Weimin, Sheng Jie
Product Company: ENJOY PICTURES
Released Date: 2022-06-10
Watch On: iQIYI
Cast
Synopsis
Beauty Makeup anchor Su Yanxi is threatened by her twin sister, He Jinxi, and is forced to become "contractual lovers" instead of her sister with president Gu Xicheng.
To make her sick grandmother happy, Gu Xicheng pretends to be in love, but he is gradually attracted to the optimistic and sunny Su Yanxi.
They are living together, gradually developing an affection for each other. Under the careful company of Su Yanxi, Gu Xicheng gradually removed his grumpy and cold "shell" and revealed his soft heart.
At the same time, Su Yanxi, who has been hiding her identity and cannot tell the truth, is in great pain…
Reviews
You May Also Like
Related Posts