The Legend of the Monster – Yang Shihan, Vin Zhang
The Legend of the Monster is an urban fantasy drama directed by Zhang Li, starring Yang Shihan, Zhang Binbin, Zheng Yawen, Wang Yijia, and Zheng Xudong, with a special appearance by Wang Haozhen.
Adapted from the novel of the same name by Ke Rui, the drama tells the story of a demon from the book "Shan Hai Jing" that mixes with humans and lives in the city.
Details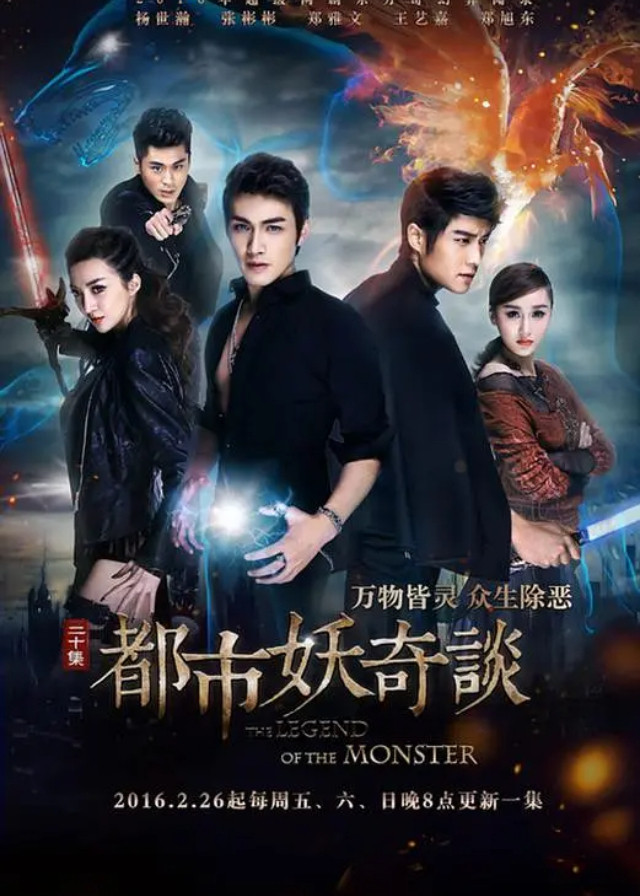 Cast
Synopsis
In the year 3018 A.D., on a planet that stands parallel to Earth, the modern city harbors countless mysterious forces that have survived for hundreds or thousands of years.
They hide among humans to survive, hunt, and evolve silently.
A series of seemingly separate but interconnected stories take place about this group of monsters living in the modern urban population.
The friendship between the three different monsters becomes deeper and deeper because of their warm, hilarious, and touching daily lives. A strange and amusing story is staged between the monsters and humans, monsters and monsters.
Reviews
You May Also Like
Related Posts