Rock It, Mom – Yao Chen, Chang Yuan, Sabrina Zhuang
Rock It, Mom is a modern music drama directed by Li Jun and Jing Lipeng, led by Yao Chen, Chang Yuan, and Zhuang Dafei, co-starring Li Yinan, Zhao Ziqi, Dai Lele, Li Junmo, Wei Qing, and Li Yanan, with a special appearance by Yuan Hong.
Details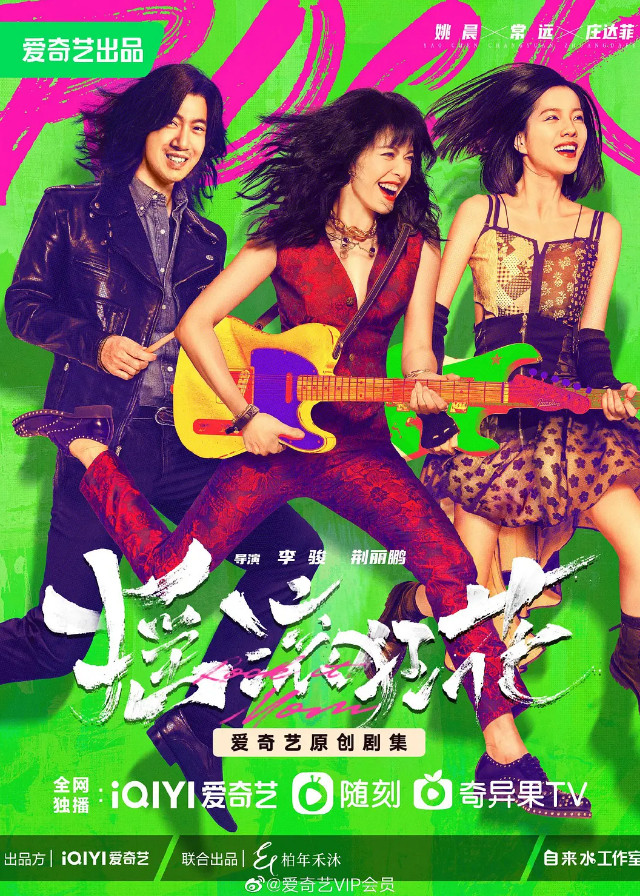 Cast
Synopsis
The girl band "Kuang Hua" was once a big hit in China, but its lead singer Peng Lai went to the United States after a divorce, leaving her six-year-old daughter, Bai Tian, to be raised by her ex-husband during the day.
The band's music career failed miserably in the US, and Peng Lai was left to wander alone.
Twelve years later, when her ex-husband passed away, 19-year-old Bai Tian is left alone to deal with the troubles of growing up, and Peng Lai decides to return home.
The relationship between a rebellious teenager and a "crazy" middle-aged woman is more like a stranger than a mother and daughter. Conflict continues to escalate.
But both Peng Lai and Bai Tian persevere in their rock music dreams. Through various difficulties, mother and daughter finally joined hands and blossomed in courage and determination, inspiring young people to push forward for their dreams.