Revive – Ma Ke, Zhang Xinyu
Revive is a suspenseful romantic drama directed by Zhao Xiaoxi and Zhao Xiaoou, starring Ma Ke, Zhang Xinyu, Xu Haiqiao, Pong, and Han Chae Young.

The drama is based on the novel of the same name by author Qing Luo Shan Zi and tells the story of Yun Xiu, who re-enters the entertainment industry after experiencing a change, from a little-known actor to a top popular star step by step.
Details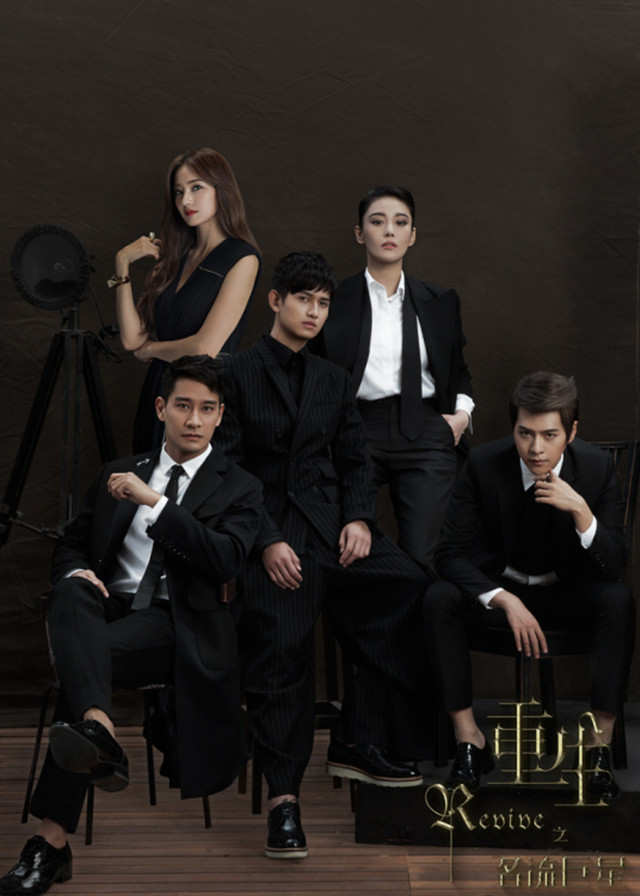 English Title: Revive
Chinese Title: 重生之名流巨星
Genre: Romance, Suspense
Tag: Censored Adaptation of Same-sex Original Work, Bromance, Investigation, Healing, Slight Romance, Hardship
Episodes: 16
Duration: 50 min.
Director: Zhao Xiaoxi, Zhao Xiaoou
Writer: Rao Jun, Yang Xiaohui, Zhao Tianyou
Producer: Tang Lijun, Fang Fang
Product Company: TENCENT PENGUIN PICTURES, NEW IPICTURE
Released Date: 2016-03-24
Broadcast Website: TencentVideo, WeTV
Cast
Synopsis
Yun Xiu is an ordinary actor who was framed by his friend Xie Yi and almost lost his life in a car accident.
A mystery man not only saved Yun Xiu's life but also gave him a perfectly handsome face.
With a new face, Yun Xiu was determined to take revenge on Xie Yi, and Feng Jing became his agent.
Under Feng Jing's planning, Yun Xiu formed a partnership with a trainee named Chu Feng and became famous overnight with a super popular idol drama.
Chu Feng was not as innocent and kind as he seems, but this time, Yun Xiu will not be fooled by appearances.
In the long and arduous road of revenge, Yun Xiu experienced ups and downs.
But Yun Xiu knew that he must cherish the one who was always by his side.
Reviews
You May Also Like
Related Posts