Please Love Me – Lai Xilong, Kuang Xiaotong
Please Love Me is an urban romantic short drama directed by Zhou Yao Yi Kuan, led by Lai Xilong and Kuang Xiaotong, co-starring Nuo Mina, Wang Nannan, and Cui Boran, with a special appearance by Yi Sha.
The drama tells the romantic story of a rising supermodel, Chen Yichuan, who falls in love with fashion designer Mai Tong at first sight, and begins a sweet chasing journey.
Details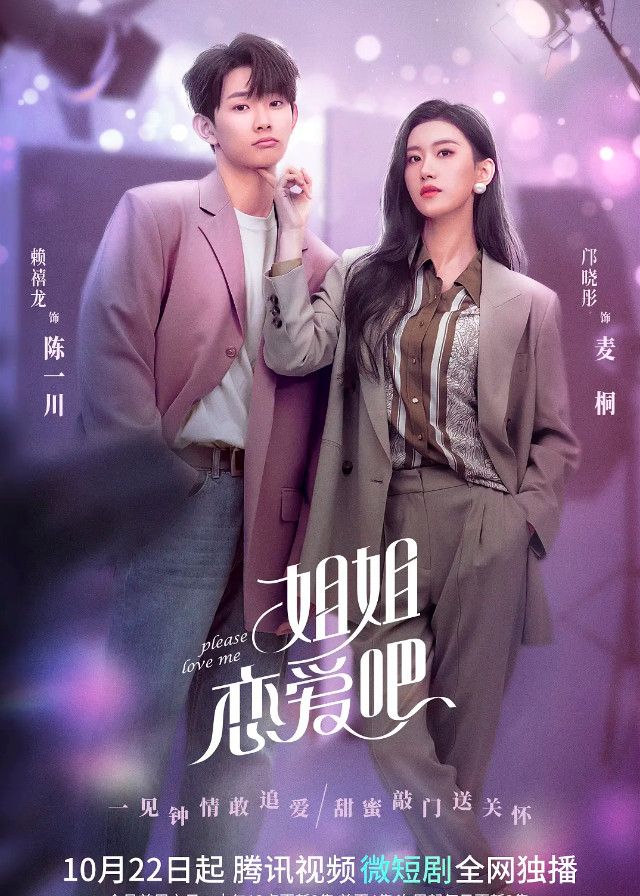 Cast
Synopsis
Model Chen Yichuan and CEO Mai Tong have a one-night stand, so Chen Yichuan tries to pursue Mai Tong.
But to his surprise, Mai Tong is very cold and kicks him out of the house.
Chen Yichuan is determined to win Mai Tong's heart, so he tries his best to get close to Mai Tong, but Mai Tong is still unmoved…