Please Classmate – Xia Zhiguang, Dai Luwa, Yan Xujia
"Please Classmate" is a youth school drama co-produced by Tencent Penguin Pictures and WAJIJIWA Entertainment, starring Xia Zhiguang, Dai Luwa and Yan Xujia, co-starring Zhou Yiran and Gao Xuanming.

The drama is based on the novel "Senyong High School Three Years Two Group" written by Xiaonizi, which tells the story of high school students in Senyong High School who grow up together from "confrontation" to "understanding".
Details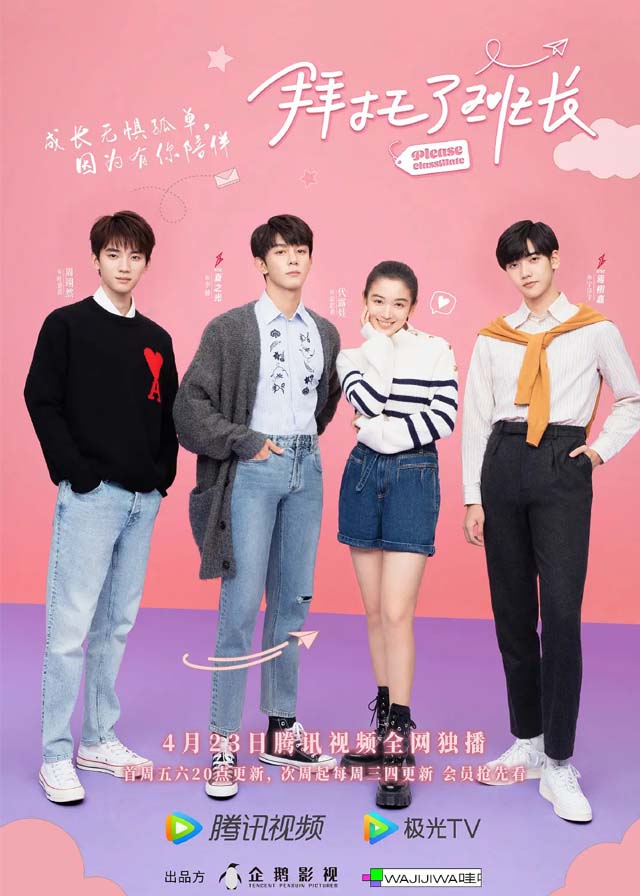 English Title: Please Classmate
Chinese Title: 拜托了班长
Genre: School, Youth
Product Company: Tencent Penguin Pictures, WAJIJIWA Entertainment
Broadcasting Website: Tencent Video, WeTV
Release Date: April 23, 2021
Cast

Xia Zhiguang
as Li He

Dai Luwa
as Yuan Caixi

Yan Xujia
as Ning Zeyu
Synopsis
Senyong High School decided to adopt mixed classes for the overall development of students' moral, intellectual, physical, and aesthetic abilities.
This decision made the two classes, which were unfamiliar to each other, become classmates who need to get along with each other all the time, and the exciting school life begins.
During the intense study and training, they had confusion, fear and retreat, but with each other's encouragement, everyone resisted the pressure and helped each other move forward.
They fought hard in their own fields, hoping to carry forward their dreams.
In the end, this group of teenagers with very different personalities helped each other and made progress together, and spent a hard-working, united and loving high school life together.