About Is Love 2 – Yan Xi, Xu Xiaonuo
About Is Love 2 is a youthful romantic drama, starring Yan Xi, Xu Xiaonuo, Cai Yijia, Yang Xinying, Hu Wenzhe, and Li Xinbo.
Details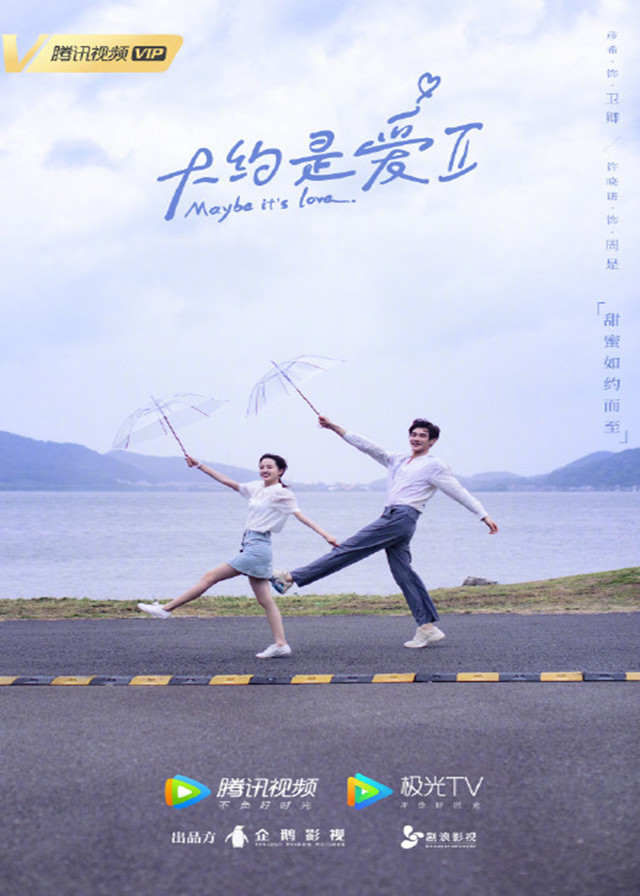 English Title: About Is Love 2
Chinese Title: 大约是爱2
Genre: Youth, Romance
Tag: Multiple Couples, Second Chance, Hardworking Female Lead, Misunderstanding, Male Chases Female First, Mysophobia
Episodes: 24
Duration: 40 min.
Director: Guo Huizhong
Writer: Zhou Miao, Shan Xinkang, Chen Daye, Wu Xinwei, Yu Shengyan, Xia Fei
Producer: Han Zhijie, Fang Fang
Product Company: TENCENT PENGUIN PICTURES, BIG WAVE ENTERTAINMENT
Released Date: 2022-03-06
Broadcast Website: WeTV, TencentVideo
Cast
Synopsis
Wei Qing, the president of the Yunma Group, and Zhou Shi, an art graduate, broke up because of a crisis of trust between them.
Two years later, Zhou Shi returned to Wei Qing's world but was very different from the past.
In order to regain Zhou Shi, Wei Qing thought of all the ways. They went from the initial contradiction to the final release of suspicion.
The trials and tribulations along the way let them once again recognize each other's hearts, but also the relationship between them became more solid.
Meanwhile, the two best friends of Zhou Shi were also growing in their own way with new gains.
The Beauty Lin Feifei and the artist Ning Fei were getting along more sweetly. The straight A students, Bi Qiujing and Li Mingcheng formed a happy family of three.
Reviews
You May Also Like
Related Posts