Ebola Fighters – Luo Jin, Mao Xiaotong
Ebola Fighters is an aid medical drama directed by Yang Wenjun, Shi Luan, and Cao Zhenyu, led by Luo Jin and Mao Xiaotong, co-starring Xu Yajun, Liu Tianzuo, Ning Li, Wu You, and Zhang Tao.
Details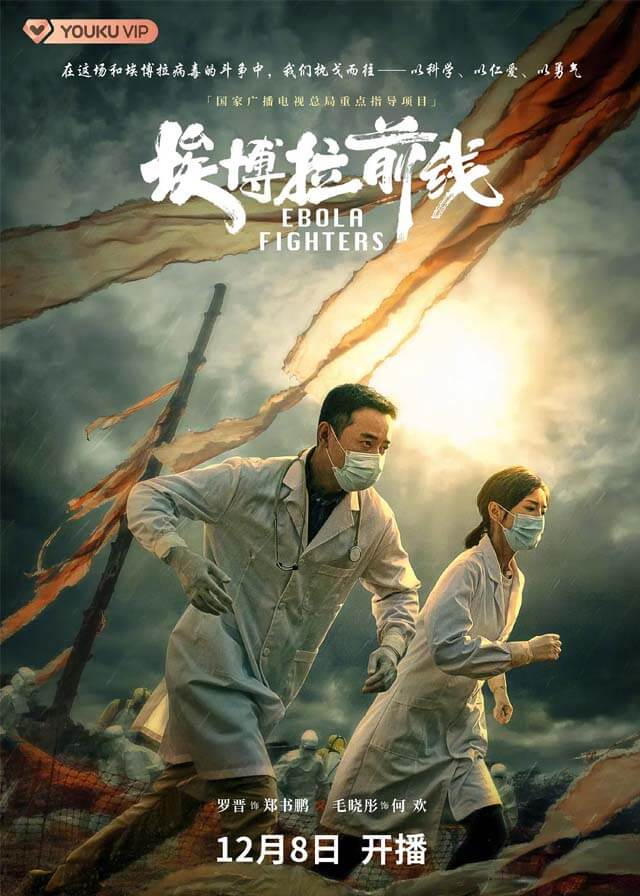 English Title: Ebola Fighters
Chinese Title: 埃博拉前线
Genre: Medical, Military
Episodes: 24
Duration: 45 min.
Director: Yang Wenjun, Shi Luan, Cao Zhenyu
Writer: Nan Ke, Liu Feng, Wang Yue, Cao Wenyue
Producer: Fang Fang, Mao Yi, Huang Xinlong, Shao Hua
Product Company: Tencent Penguin Pictures
Released Date: 2021-12-08
Boradcast Website: WeTV
Cast
Synopsis
The drama is based on the fight against the Ebola virus in 2014, and tells the story of Zheng Shupeng, a virologist, and his team of Chinese medical aid to Africa, who fought a tough battle against the virus and eventually succeeded in containing its spread and successfully completing their medical mission.