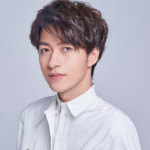 Fan Xiaodong dramas, movies, and TV shows list contains the best TV series, films of Fan Xiaodong and the ongoing and upcoming shows. The list will be updated continuously, bookmark this list to get the latest tv shows of Fan Xiaodong.
Fan Xiaodong Dramas List
2023-11-09

#1

Fantasy, Romance, Drama

Daisy Li, Lin Fengsong

Brain scientist Shan Yu accidentally learned that his first love Min Ying's death, Min Ying died before holding a birthday candle; Shan Yu lights the candle, and with the light, a miracle happens - the candle can take him back to ten years ago! Shan Yu time traveled many times to save love, but accidentally causes butterfly effect; An affectionate past that had been hidden for ten years also surfaced......

2023-06-15

#2

Urban, Romance, Fantasy

Zhang Yao, Tang Min

An Xin'er, a girl from a wealthy family, falls into chaos after being framed for her mistaken lover and is saved by a simple and kind-hearted Yu Sheng. With his help, she is cured of her strange illness and emerges from the shadows to write a new life.

2023-03-20

#3

Urban, Romance, Comedy

Jia Yi, Jin Zixuan

The drama tells the story of a girl, Lu Fenfen, who relies on her talent, courage, and an indomitable determination to make a name for herself in the wine industry, and embarks on a romantic journey with her eccentric boss, Xu Mingchen, who is both charming and funny.

2017-06-21

#4

Youth, School, Friendship

Fan Xiaodong, Yang Xizi, Su Miaoling

On the eve of graduation, Bai Youyou suffers from a change in her parent's marriage and takes the initiative to propose to her boyfriend of four years, Yu Ziheng. Yu Ziheng, who has disappeared for more than half a month, suddenly asks for a breakup. Gao Shang, who has been in love with Bai Youyou, finally seizes the opportunity to start courting. Yu Ziheng gets a job and swaps secrets with Zheng Nina, pretending as lovers to help each other, and they become targets. Song Wei, the school's external counselor, opens a psychology course at the "Zhi Zi Hua Kai" Café near the school to help students grow up. Hu Kankan meets Song Wei, who ignores him, and is provoked to be aggressive, only to be stopped by Gao Xing Xie Ruolin and Hu Kankan, who have been at the same school for four years, have no contact with each other, but because of the remarriage of Hu's father and Xie's mother, they reveal their other side. As graduation approaches, they are all faced with difficult decisions at the crossroads of their lives. Together, they sort out the direction of their dreams in the midst of confusion and bewilderment, warming each other on the way to growth.
Related Posts