Decreed by Fate – Chen Fangtong, Li Jiulin
Decreed by Fate is a historical romantic drama directed by Liu Chun, starring Li Jiulin, Chen Fangtong, Wu Chongxuan, Xu Shaohang.
Details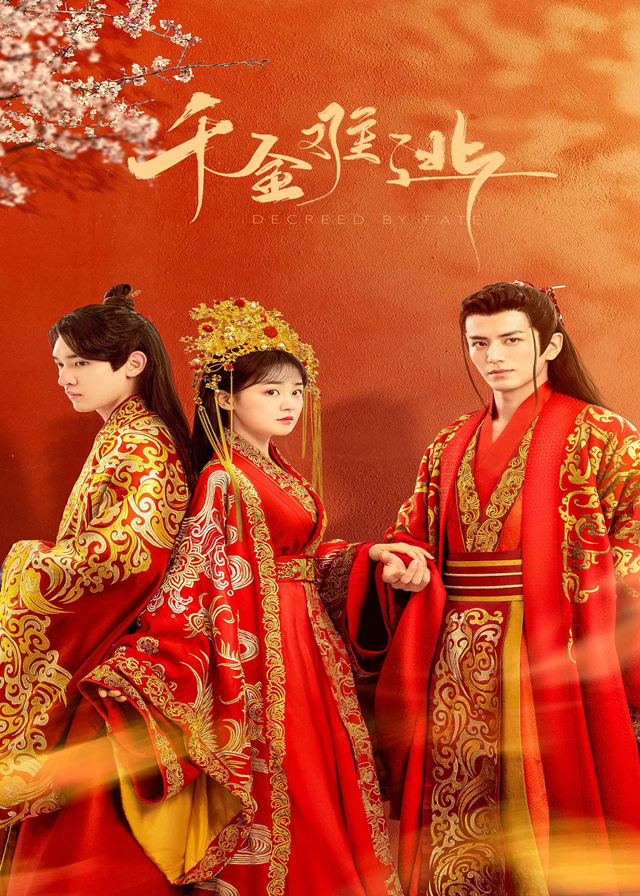 English Title: Decreed by Fate
Chinese Title: 千金难逃
Genre: Historical, Romance, Comedy
Tag: Steamy Kiss, Kiss Scenes, Sassy Female Lead, Nice Male Lead, Male Chases Female First, Divorce
Episodes: 16
Duration: 30 min.
Director: Liu Chun
Product Company: Hangzhou Chuanying Culture & Media, GOLDEN SEAGULL, iQIYI Literature, Yingmei Media, MQYS, XINGHESHANGSHI, HU LAI FILM
Released Date: 2022-03-31
Watch On: iQIYI
Cast
Synopsis
After an imperial decree, Ye Rong'er is engaged to Yin Sishen, a general who has never met her before.
In order to solve her own divorce lawsuit, Ye Rong'er decides to setting up a breakup shop, becoming a special first-class matchmaker, solving cases for people every day.
By coincidence, Lu Tingxiao and Fang Xianxun both join the breakup shop.
Ye Rong'er finds that both of them seem to approach her with an unknown purpose.
To her surprise, it seems that the "husband" of her escaped marriage, Yin Sishen, is hiding among them.….
Reviews
You May Also Like
Related Posts