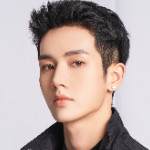 Li Fei dramas, movies, and TV shows list contains the best TV series, films of Li Fei and the ongoing and upcoming shows. The list will be updated continuously, bookmark this list to get the latest tv shows of Li Fei.
Li Fei Dramas List
2023-03-25

#1

Historical, Romance, Suspense

Li Fei, Sun Xuening

The disgraced eldest son of the Duke Hou family, Li Shubai, who had a notorious reputation, ran away from his wedding and encountered an accident. After returning home, he discovered that his bride, Jiang Yuxiao, had hidden intentions to harm him. Therefore, he pretended to have amnesia and dealt with her. He accidentally discovered that his bride had a mysterious identity, so the two of them, with their dual identities, secretly "fight" with each other while also being attracted to each other. In the end, they both fell in love with each other.

2023-03-15

#2

Historical, Romance, Drama

Xu Zhengxi, Meng Ziyi

In the year of the Da Jin Dynasty, General Hua Yingting, who has just defeated the Jinbo State, sent his only daughter, Hua Liuli, back to the capital. Hua Liuli grew up with her father and brother in the military camp at the border, Although she is a daughter, she is talented and good at martial arts. However, the capital was different from the border: on the one hand, the rumors of the Hua family's turning warlord were widely circulating, on the other hand, Ji Yuansu, the second prince, has been crowned as the crown prince, and he was not doing his proper job, which had already attracted attention. Hua Liuli, who was thought to be in the eye of the storm, did not follow the rules at all, pretending to be a sick and delicate girl. She made the crown prince and the prince of the Jinbo be his chaser, turning the drama of the political plot into a sweet love drama.

2022-12-31

#3

Historical, Romance, Drama

Zhu Lilan, Li Fei, Zhang Jingyun

Zhou Qingzhu, a thousand-faced spy, is taken as a scapegoat by Li Ye, the Crown prince she trusts. She is saved by Zhang Xiaomei in a desperate situation. When they get closer, Li Ye forces her to steal the Qianxia pearl from Zhang Xiaomei. Zhou Qingzhu, who has been miserable all her life, gradually attracts by Zhang Xiaomei's hidden tenderness. Zhang Xiaomei, burdened with a heavy responsibility, is patient and restrained, but cannot part with Zhou Qingzhu's "splendor". Family, hatred, fate, and imperial power ...... are the shackles that stand between them. They keep moving forward, just for a moment of being together.
Related Posts