Babel – Qin Junjie, Deng Jiajia
Babel is a suspenseful detective drama directed by Xie Hang and starring Qin Junjie, Deng Jiajia, Liu Huan, and Li Meng.
The drama is based on Cai Jun's suspense novel "Tou Kui Yi Bai Er Shi Tian / 偷窥一百二十天" and is unfolded from the point of view of Lu Xiao, a police captain in the Haigang city, and tells the story of a strange murder case that involves a lot of mystery and a huge conspiracy behind it.
Details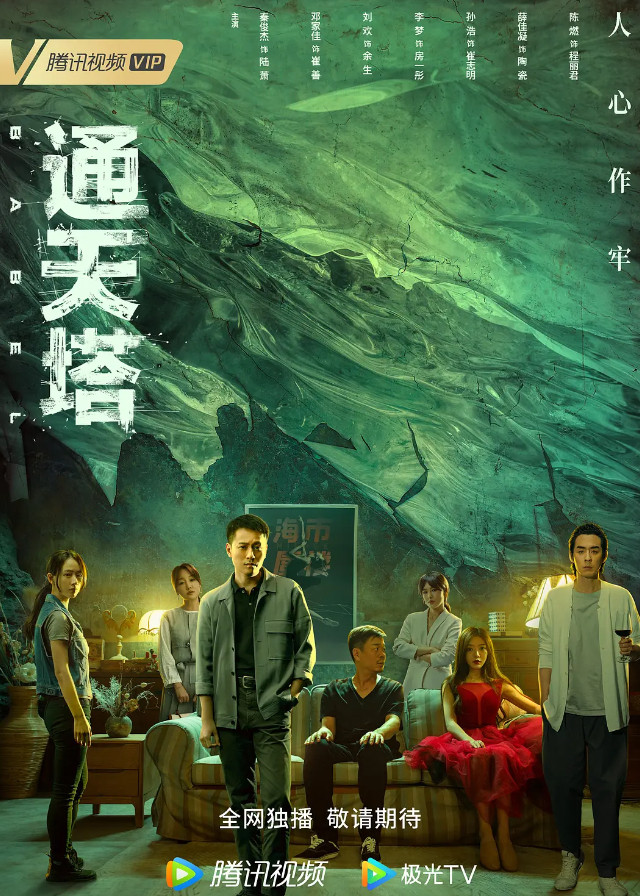 Cast
Synopsis
A sudden and bizarre "floating corpse case" in the moat of the Haigang city, resulted in the battle-hardened police captain Lu Xiao in a "deep mud".
The suspect, nicknamed "Water Ghost", not only has strong anti-reconnaissance abilities but also has the ability to dive beyond human limits.
Lu Xiao and his new partner Fang Yitong go through ups and downs in the process of tracking down the "water ghost" and losing his beloved fiancée Jiang Yiran.
Just when Lu Xiao ushered in the darkest moment, the invisible killer "water ghost" appears again, and his next murder target is suspected to be Cheng Lijun, an entrepreneur who is known as the richest man in the Haigang city.
Lu Xiao has to rely on strong willpower, extraordinary restraint, and superior intelligence and courage, with the assistance of Fang Yitong, relying on fragmented, clueless clues, gradually overcame this unprecedented, complex, mysterious series of unsolved cases.
And in the endless darkness ahead of him, there will be a ferocious, all-powerful super killer.