The Indomitable Mission – Qin Junjie, Adi Kan
The Indomitable Mission is a military drama directed by Hua Qing, led by Qin Junjie and Kan Qingzi, co-starring Guo Tao, Li Naiwen, Zhong Danni, Gan Tingting, Ma Yashu, and Zhang Jingjing.
The drama shows for the first time the history of military intelligence warfare of the Liberation War, revealing for the first time the great covert front under the leadership of the Chinese Communist Party.
Details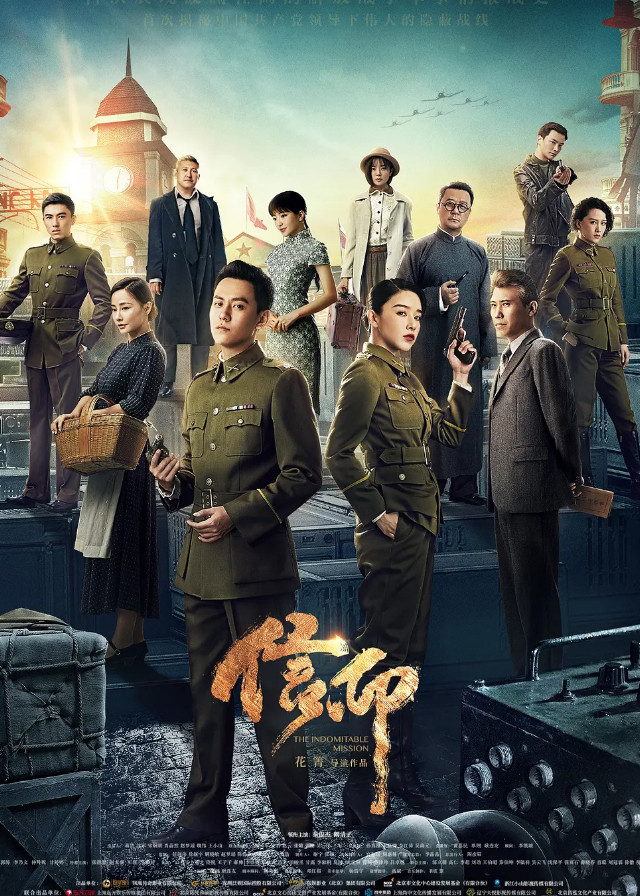 English Title: The Indomitable Mission
Chinese Title: 信仰
Genre: Military, War, Thriller, Suspense, Drama
Tag: Chinese Republican Era, Historical Fiction, Kuomintang (KMT), Chinese Communist Party
Episodes: 42
Duration: 45 min.
Director: Hua Qing
Writer: Zhang Li, Geng Lianyou
Producer: Jiang Hao, Xie Ning, Zhang Li
Product Company: Phoenix Legend Films Co.,Ltd
Released Date: 2022-11-28
Boradcast Website: Idol & Romance
Cast
Synopsis
Zhao Yunfei, an officer of the Kuomintang's Military Intelligence Bureau responsible for reviewing the red propaganda of the Communist Party, was inspired by the truth and the determined character of our Party's covert front fighters during his daily work, and decided that the Communist Party was the party that would save China and the people, thus establishing his belief in communism.
He risked to defect to Yan'an and was developed as a secret intelligence agent led by Comrade Li Kenong, and was sent back to the KMT Hu Zongnan unit to ambush and develop a secret radio station to communicate directly with Yan'an.
Before the Battle of Liao Shen, the organization sent him to infiltrate the office of Liao Yaoxiang's command to obtain the top secret military information of the enemy in time.
After the liberation of Chongqing, he went to Chongqing to cooperate with the Public Security Bureau to clear the enemy's secret agents by virtue of his familiarity with the old military intelligence personnel of the Kuomintang.
This secret intelligence agent with a strong faith in our Party had a strange and legendary experience, and together with many other unsung heroes, created an astonishing performance.