Your Sensibility My Destiny – Bu Guanjin, Wang Xingyue
Your Sensibility My Destiny is an ancient fantasy romantic comedy directed by Li Yang, starring Bu Guanjin and Wang Xing Yue, co-starring Nie Zihao, Liu Yitong, Zhan Yu, and Zhang Xuehan.

The drama is adapted from the novel of the same title by Wei He Zong Zi, which tells the story of a quirky chivalrous girl who meets a lonely master, and their perceptions are swapped by mistake to start a wonderful love story.
Details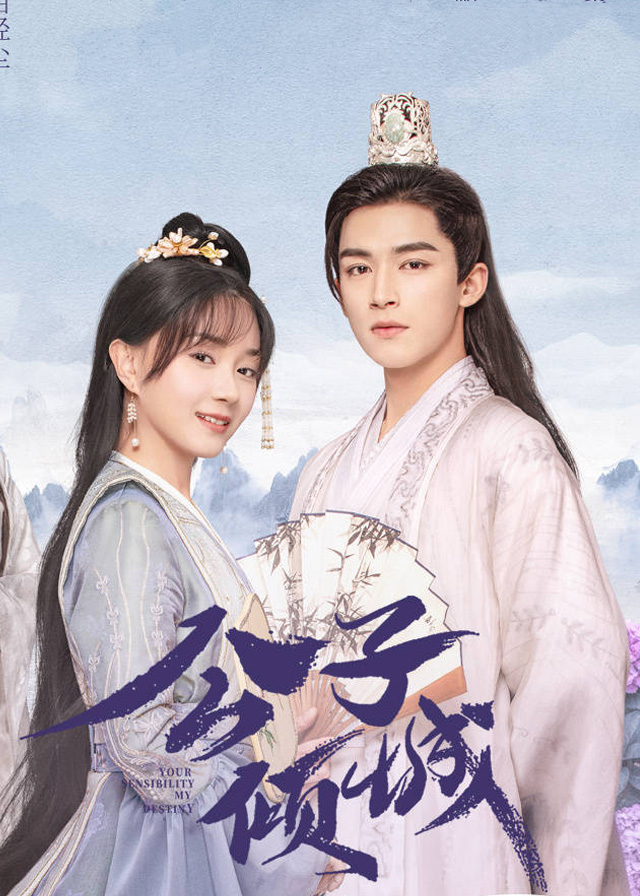 English Title: Your Sensibility My Destiny
Chinese Title: 公子倾城
Genre: Ancient, Romance, Comedy
Episodes: 24
Director: Li Yang
Writer: Yang Shiye
Producer: Li Liying, Huang Yuyang, He Mai, He Xiaonan
Product Company: iQIYI
Broadcasting Website: iQIYI
Released Date: September 16, 2021
Cast

Bu Guanjin
as Lin Chi

Wang Xingyue
as Mo Qingchen

Nie Zihao as Ji Dingyue

Liu Yitong as Ling Yan

Zhan Yu as Ji Dingluan

Zhang Xuehan as Qiu Wan

Li Jiulin as Du Ruo
Synopsis
Lin Chi, a Jianghu girl who has a poor sense of direction, is mistakenly getting into the carriage of Mo Qingchen when she was captured.
The unintentional touch of the two people let the naturally senseless Mo Qingchen accidentally have the "key" to perceive the world.
With such a unique perceptual bond, they become mutually warm destined lovers, with their feelings growing, they eventually joining hands to fight against the difficulties of fate.